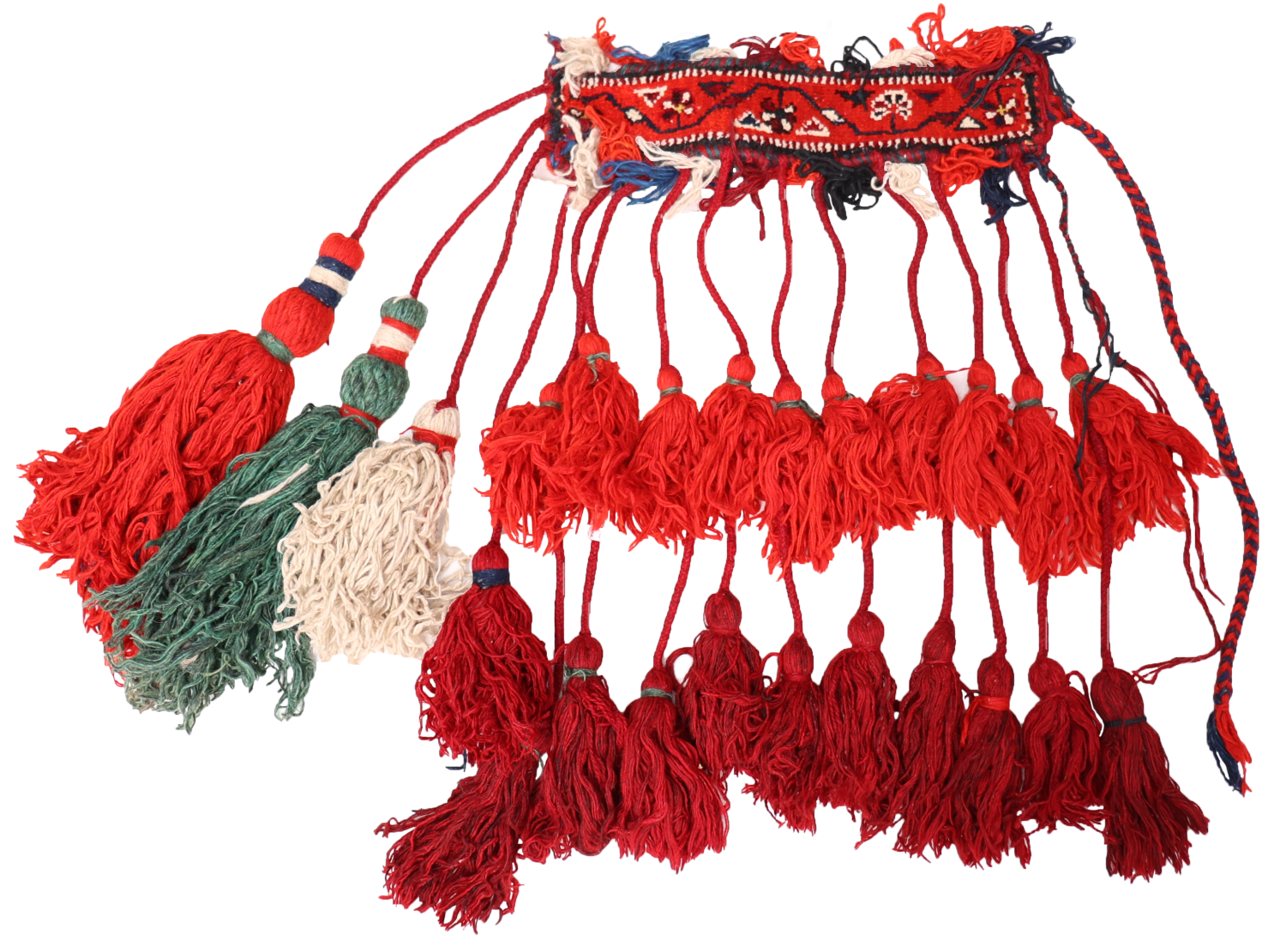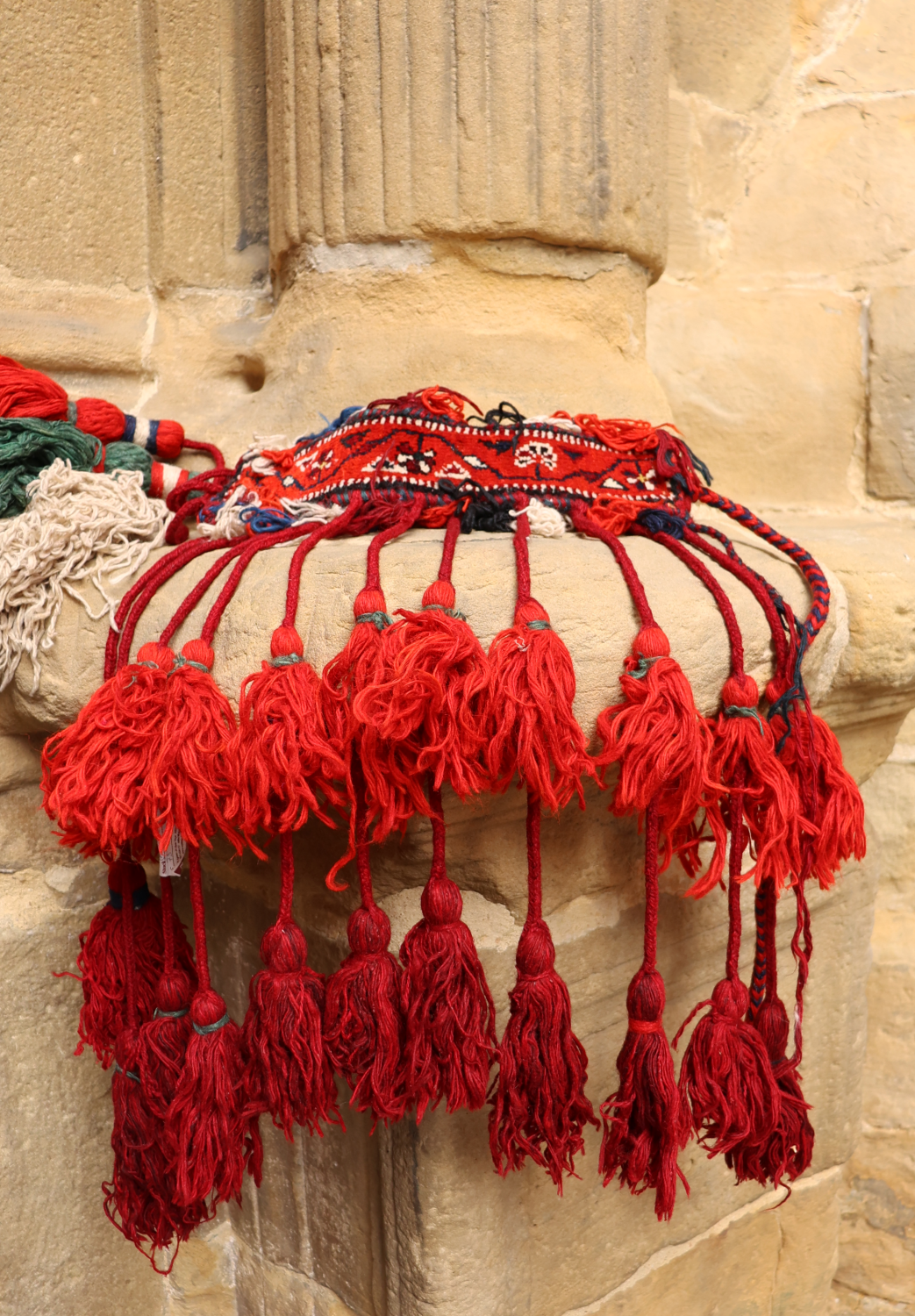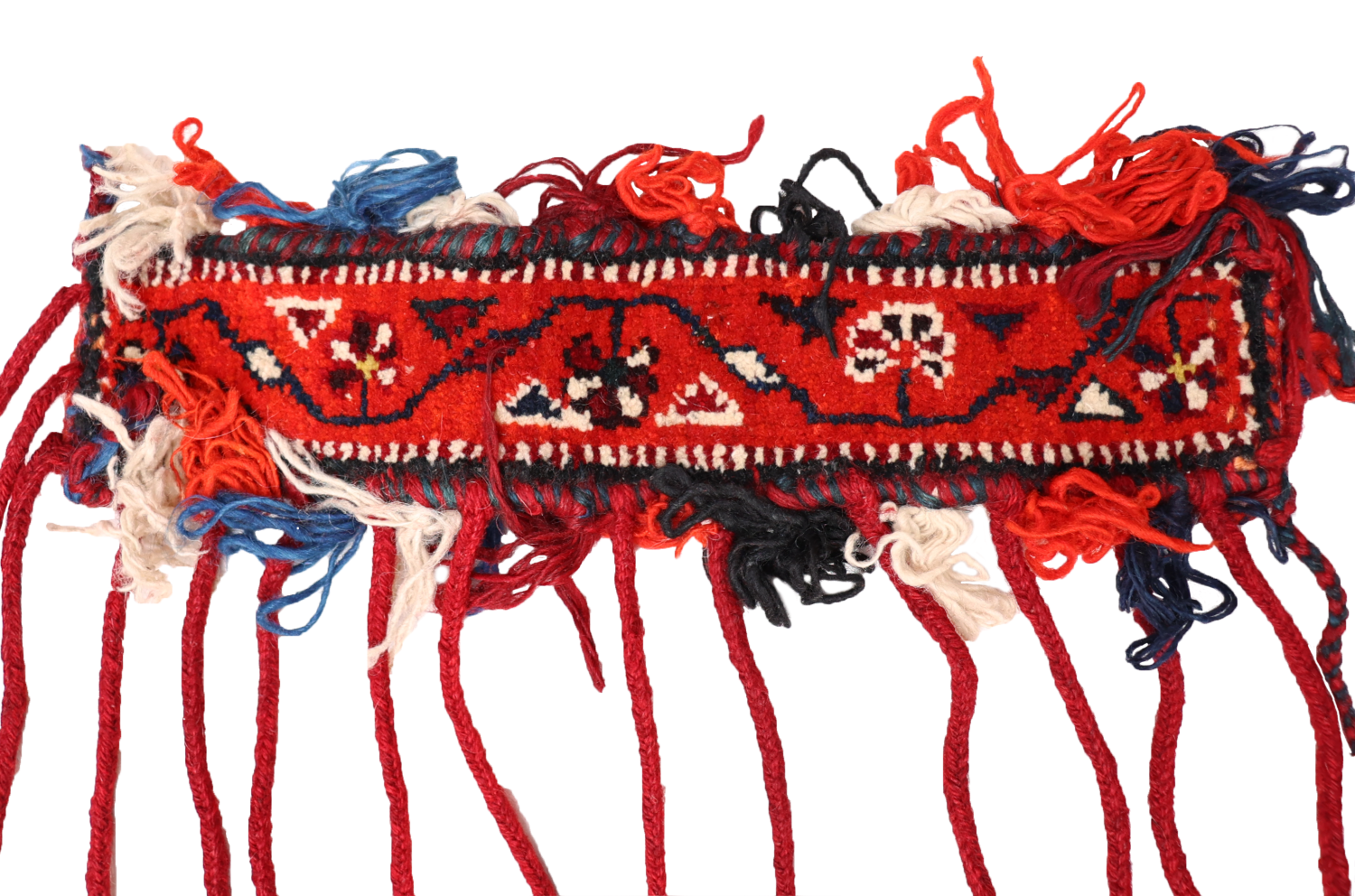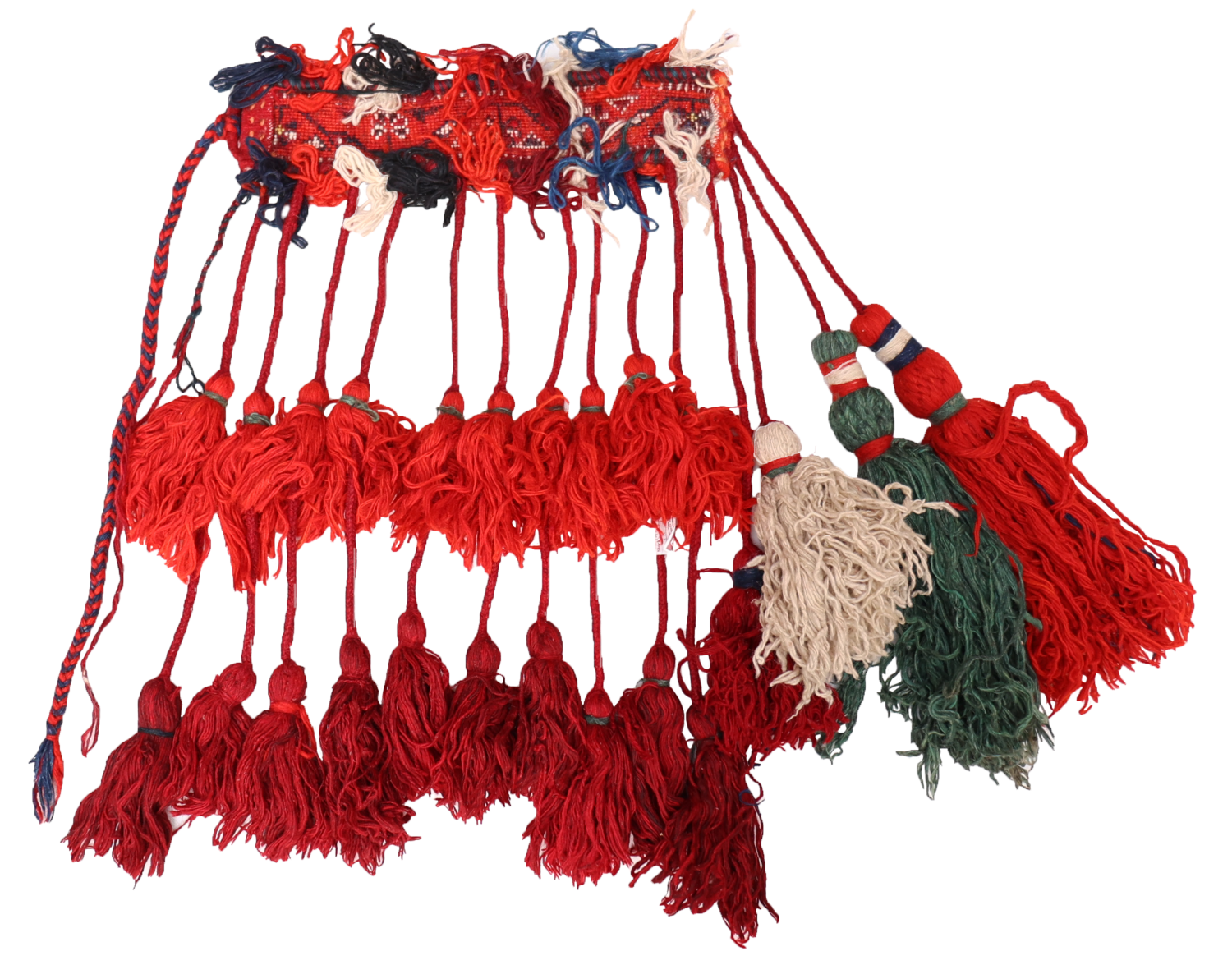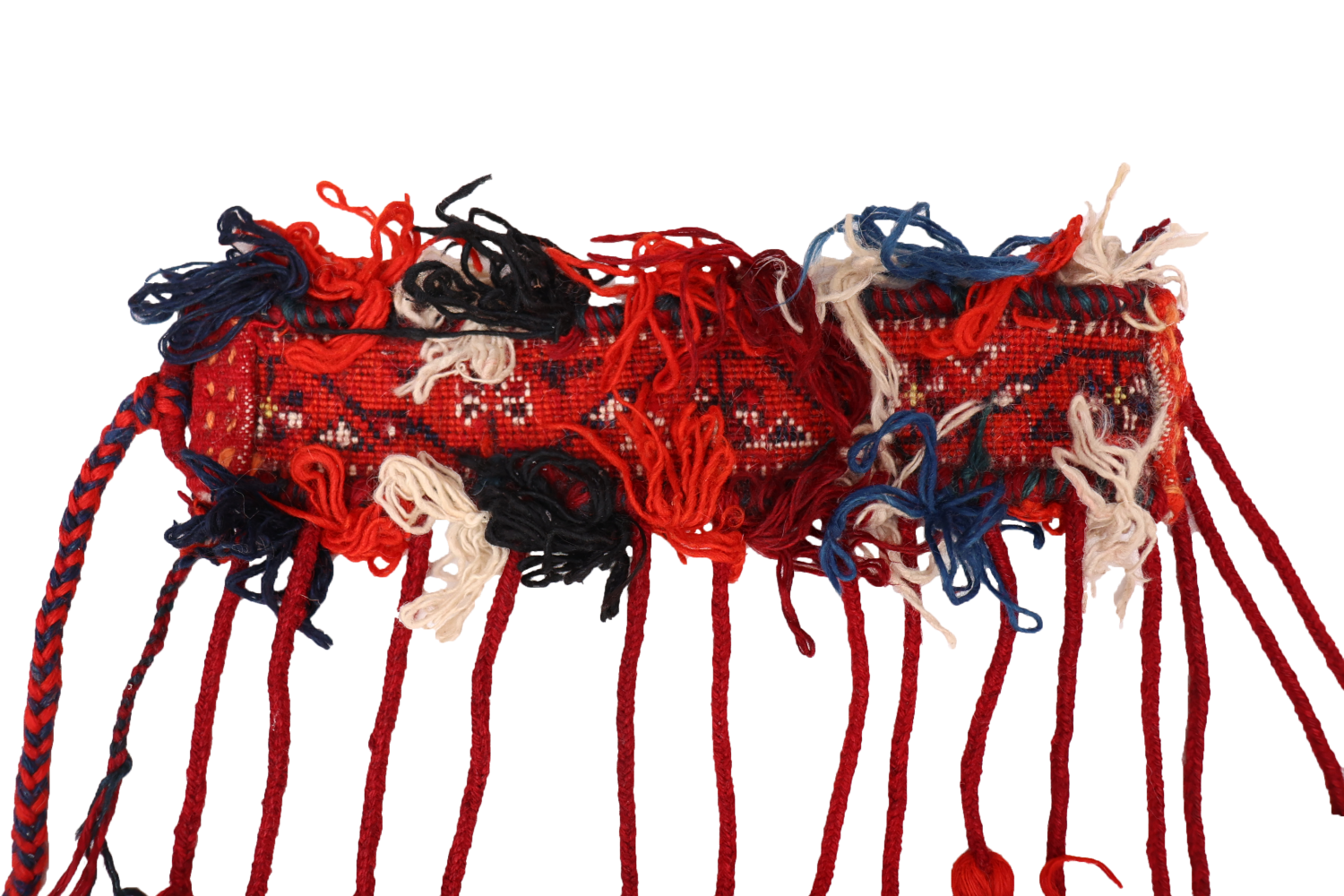 75

€
It is not easy to distinguish between those chest covers or bands made for camels and those made for horses or mules. They come in various shapes and with different compositions and a large number of them are a combination of a band with netting and tassels. They were made by the tribes of the Zagros region, particularly the Shahsavan, Kurds, Lors and the Qashqai and the villagers of the Varamin area. The band part is often of extra-weft wrapping and occasionally gelim or pile, but always with the netting and tassels. At the end of the netting, there are sometimes bone or ceramic beads. On examples by the Shahsavan, small pieces of cloth, buttons or other ornaments are sewn to the intersections of the netting.
Some neck bands are plain but others end in a long network of tassels and are often woven in different techniques. The use of the neck band on camels is mainly for holding a bell, which it is attached where the two ends come together. On the other hand, camel side bands, which were used by many Persian tribes, are much longer than those made for mules and donkeys.
This Qashqai horse or camel trapping stands out both by the size of the pompons and the quantity.
Material: 100% hand-spun sheep wool 
Size: 40×8 cms (excluding tassels)
Origin: Qashqai tribe, Iran
Date of weaving: 1970s
In stock