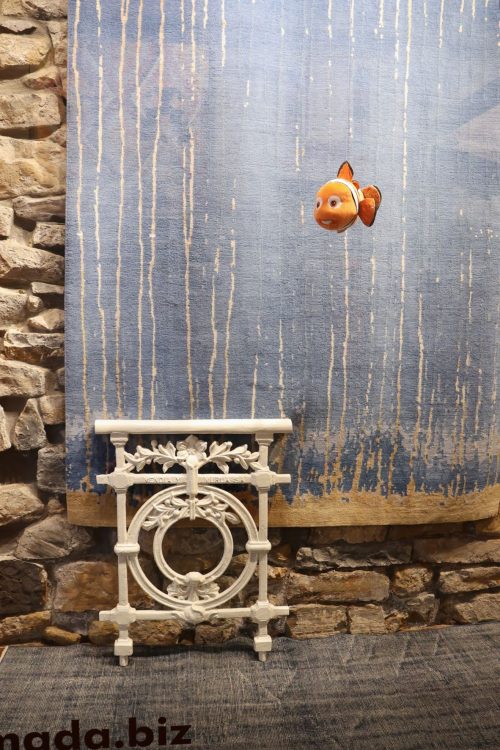 We wanted to make this showcase fun and with a sense of humor, but also raising awareness about global warming. Nemo, due to the high temperatures in recent months, has migrated from Australia, its natural habitat, and has been sighted in La Concha Bay, as can be seen in our window.
The "sea" or bay in the background of the showcase is the "Elkano" rug. To commemorate the 500th anniversary of the first voyage around the world by the Basque sailor Juan Sebastián Elcano, we have designed a rug called "Elkano", which has subsequently been woven in a Fair Trade Workshop by Tibetan refugees in Nepal. We wanted to capture the historic event in this way with a contemporary design.
The floor runner, and the Nomad bags are made in a Fair Trade Workshop in Turkey and Nepal respectively. We have installed a light projector to simulate a maritime effect.
Perhaps a distant ancestor of Nemo was the first to circumnavigate the earth for the first time and the chronicles of the time have not reached us?