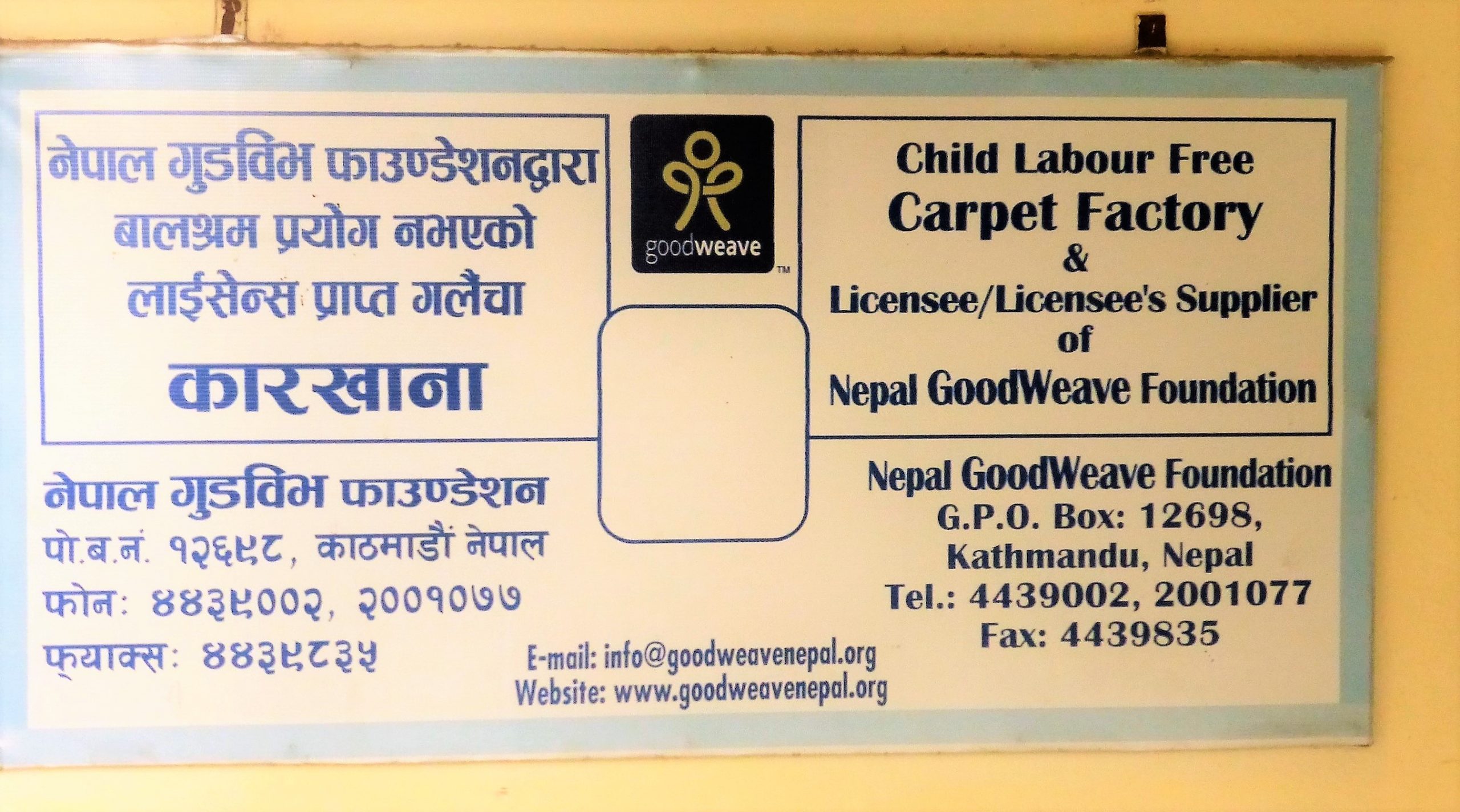 Nepal has been house confined for 11 days now. A few days before the lock-up, some women who have the loom at home, took some wool to be able to carry on working from home.
On the other hand, the owner of the workshop some years ago built small houses in the workshop gardens for several families in vulnerable situations (widows, single mothers, families in precarious economic situations, etc.). During the last few days, the access door to the workshop and gardens is closed so nobody can enter, therefore the residents and their families are safe. Only one person from each family is allowed to go shopping outside the premises. All workers are fine and production continues inside the workshop. Only the washing, stretching of carpets etc has came to a halt since the workers who do it do not live on the premises.
The owner of the workshop tells us that if the coronavirus spreads in Nepal it would be devastating since the health system is poor and hospital materials are scarce. Developed countries often sell or donate faulty medical supplies to Nepal.
But as the owner is a very cheerfull and positive person, he tells us that Kathmandu is now very clean, without that layer of contamination that characterizes it and the Himalayas can be seen.