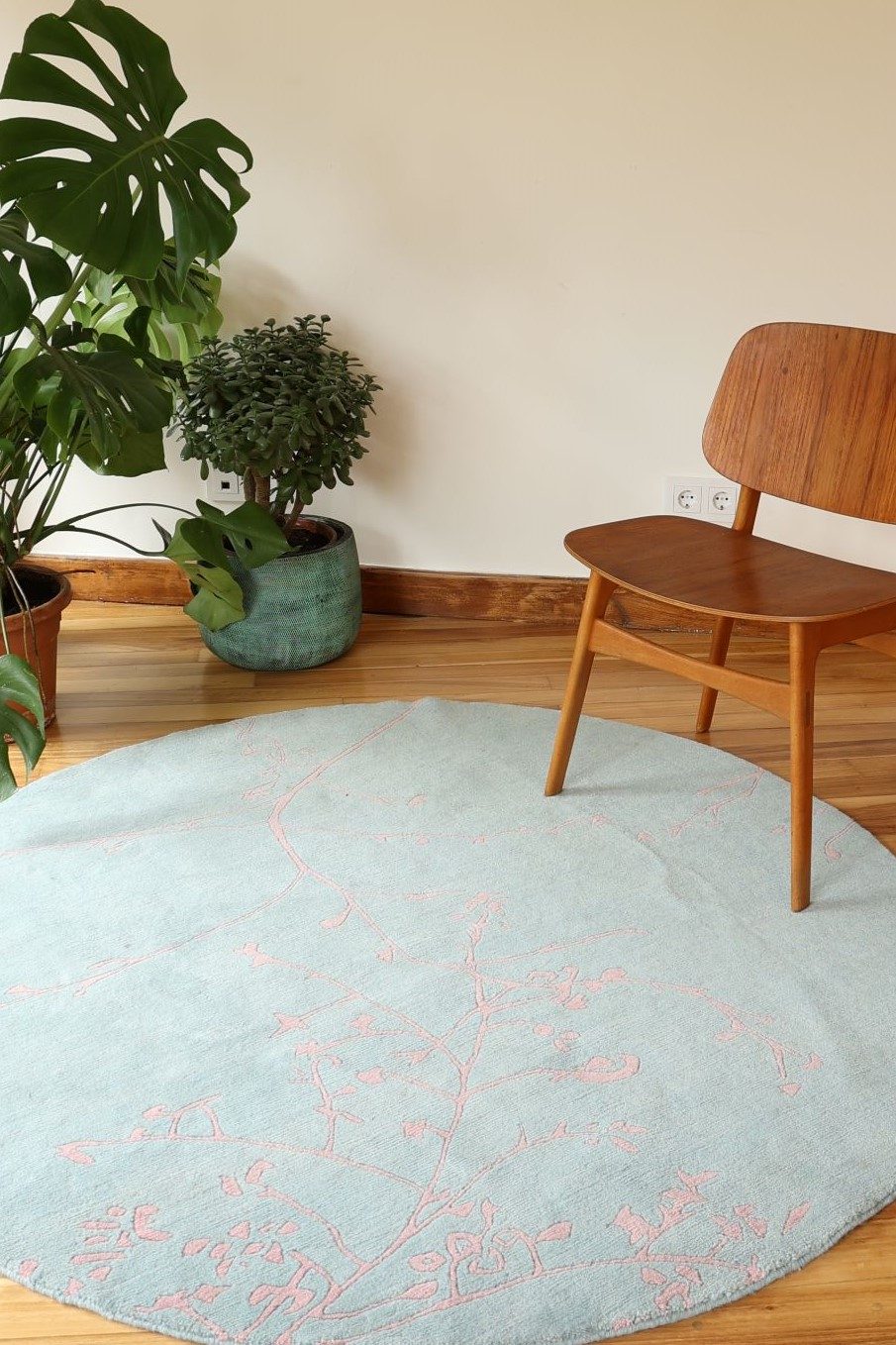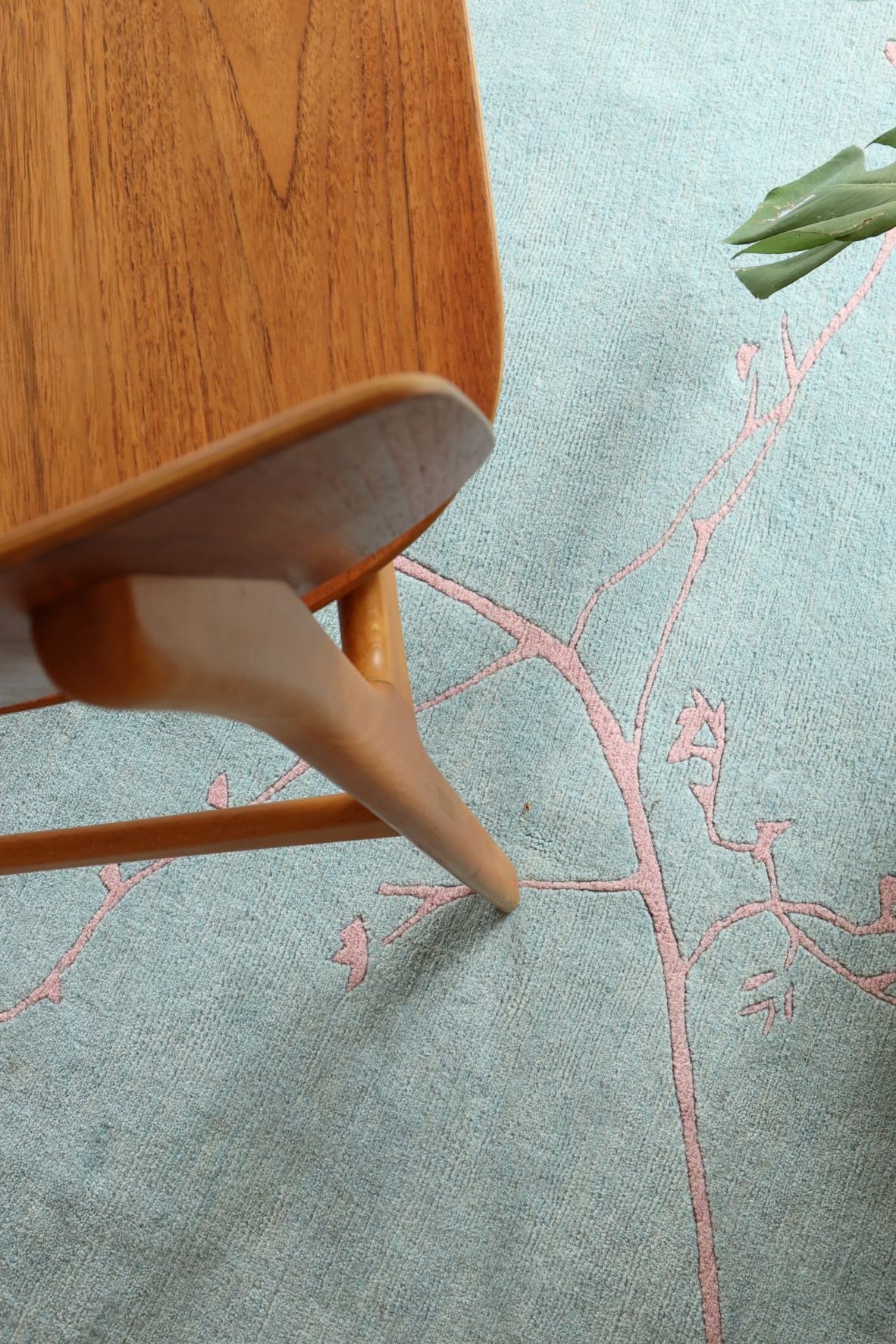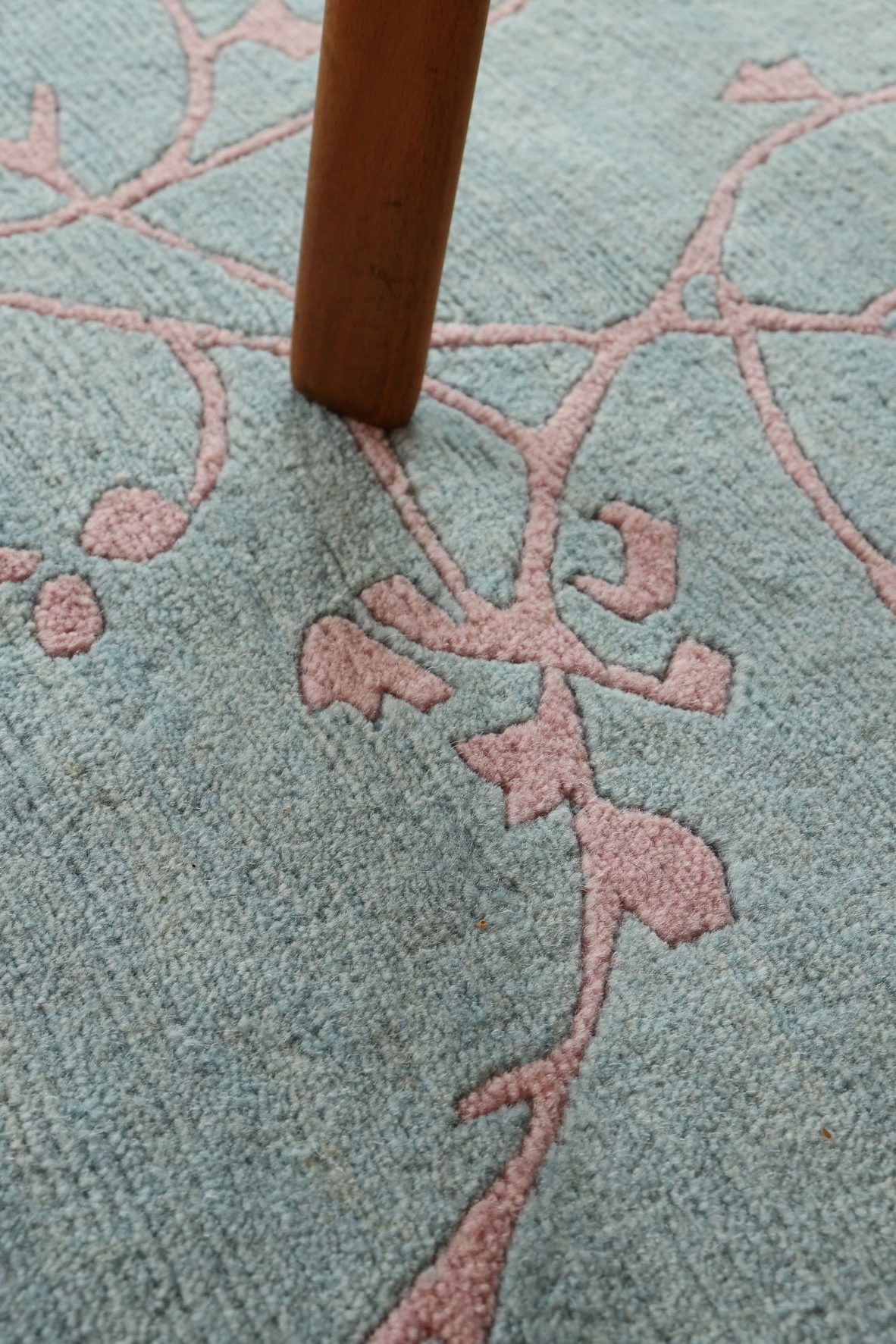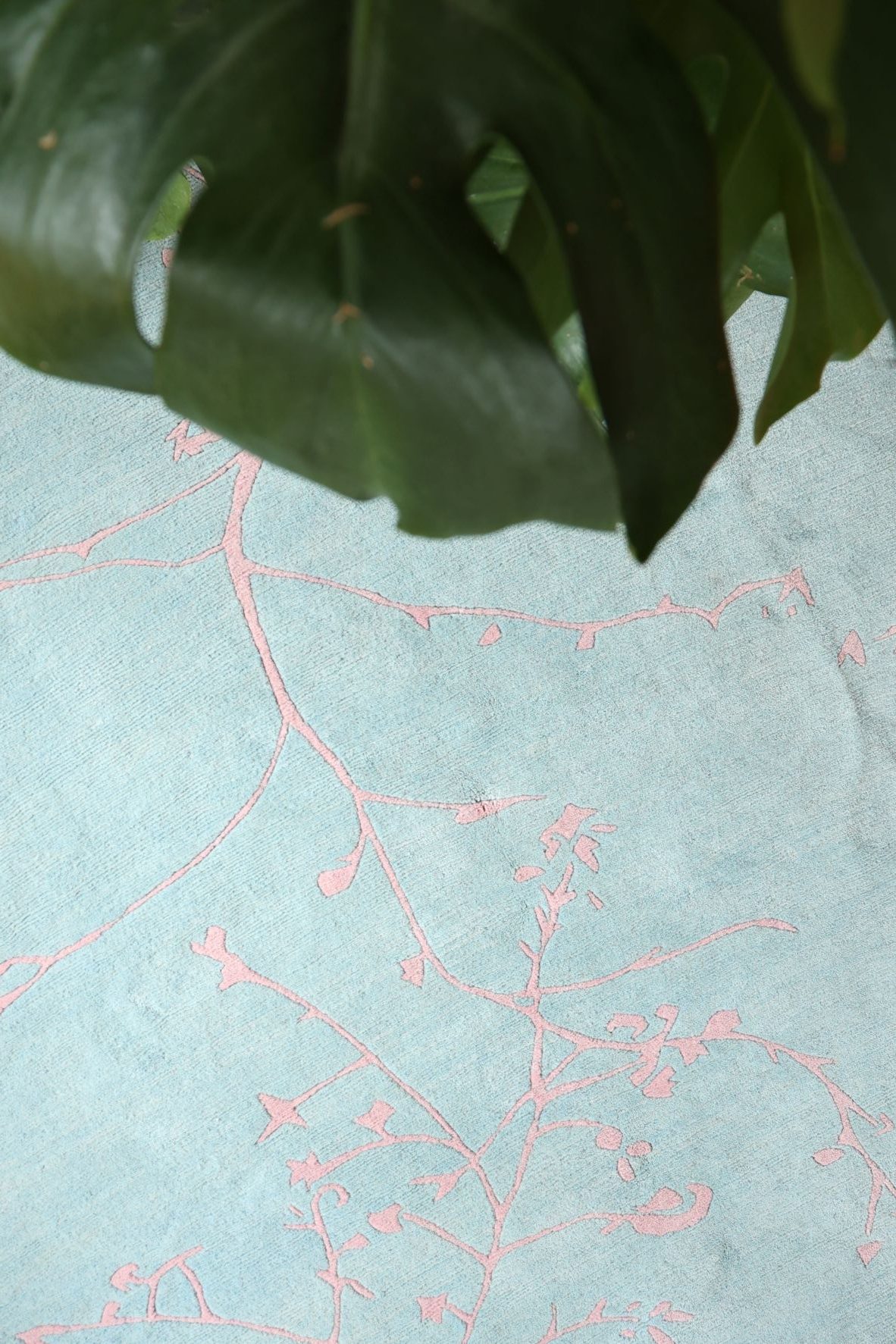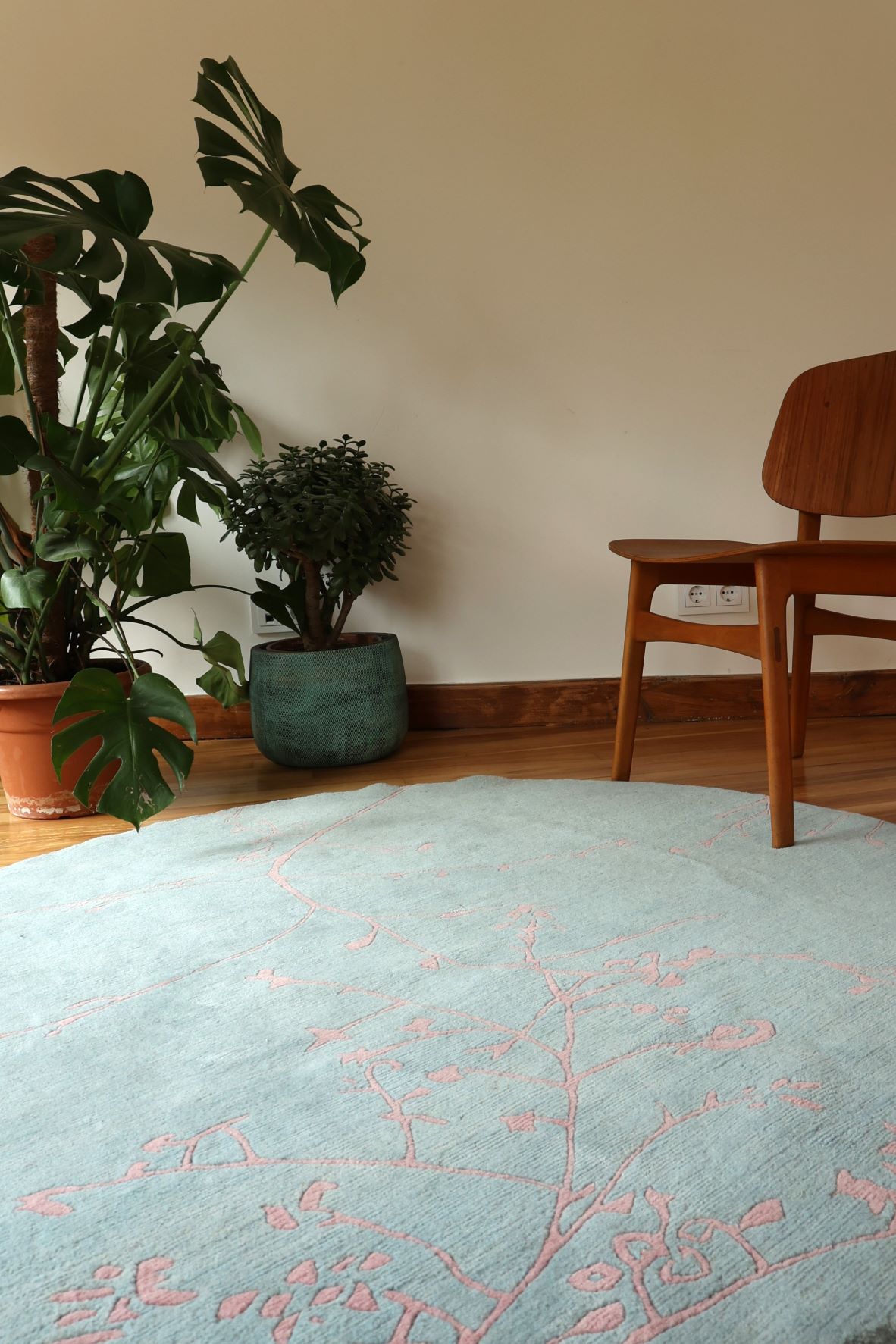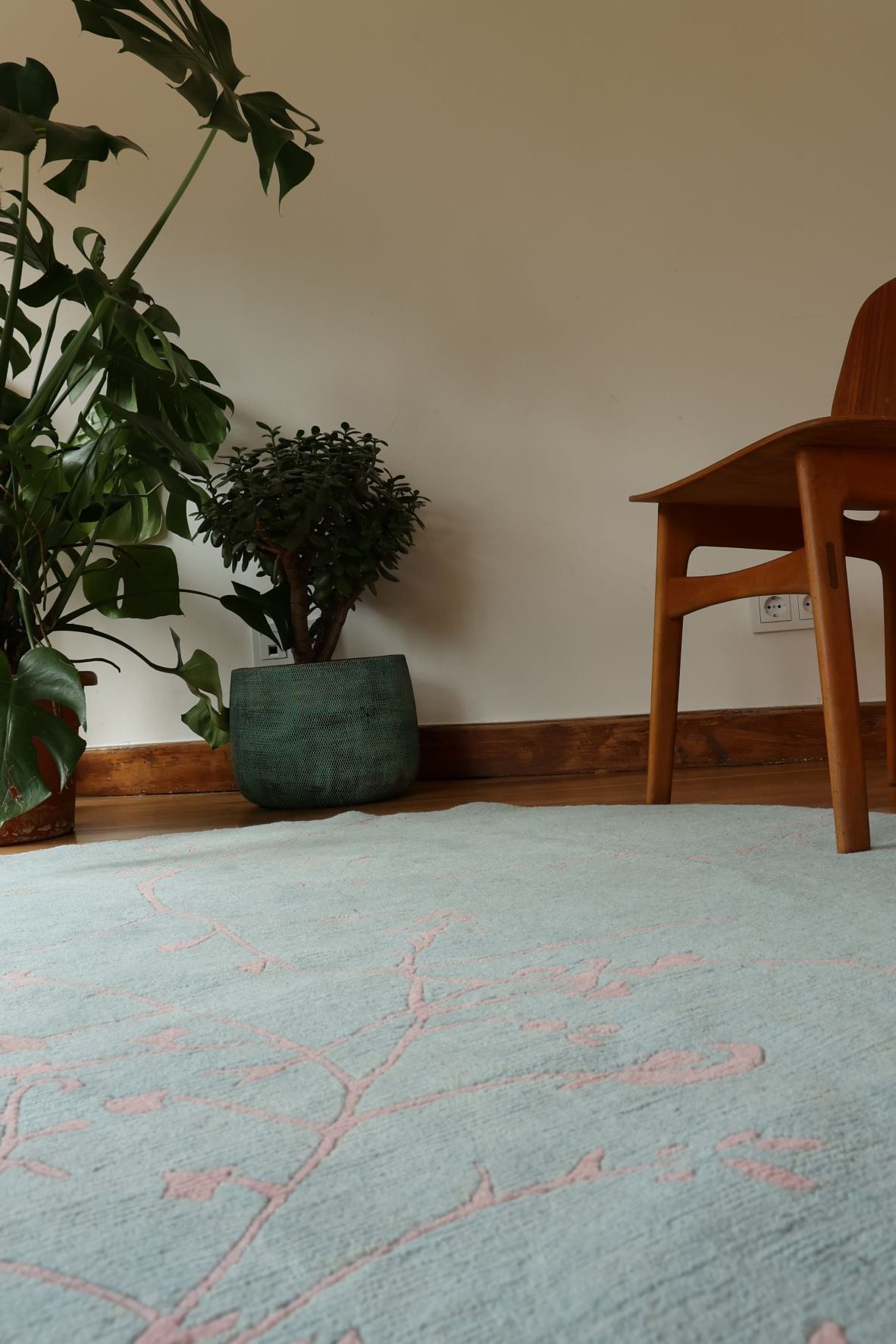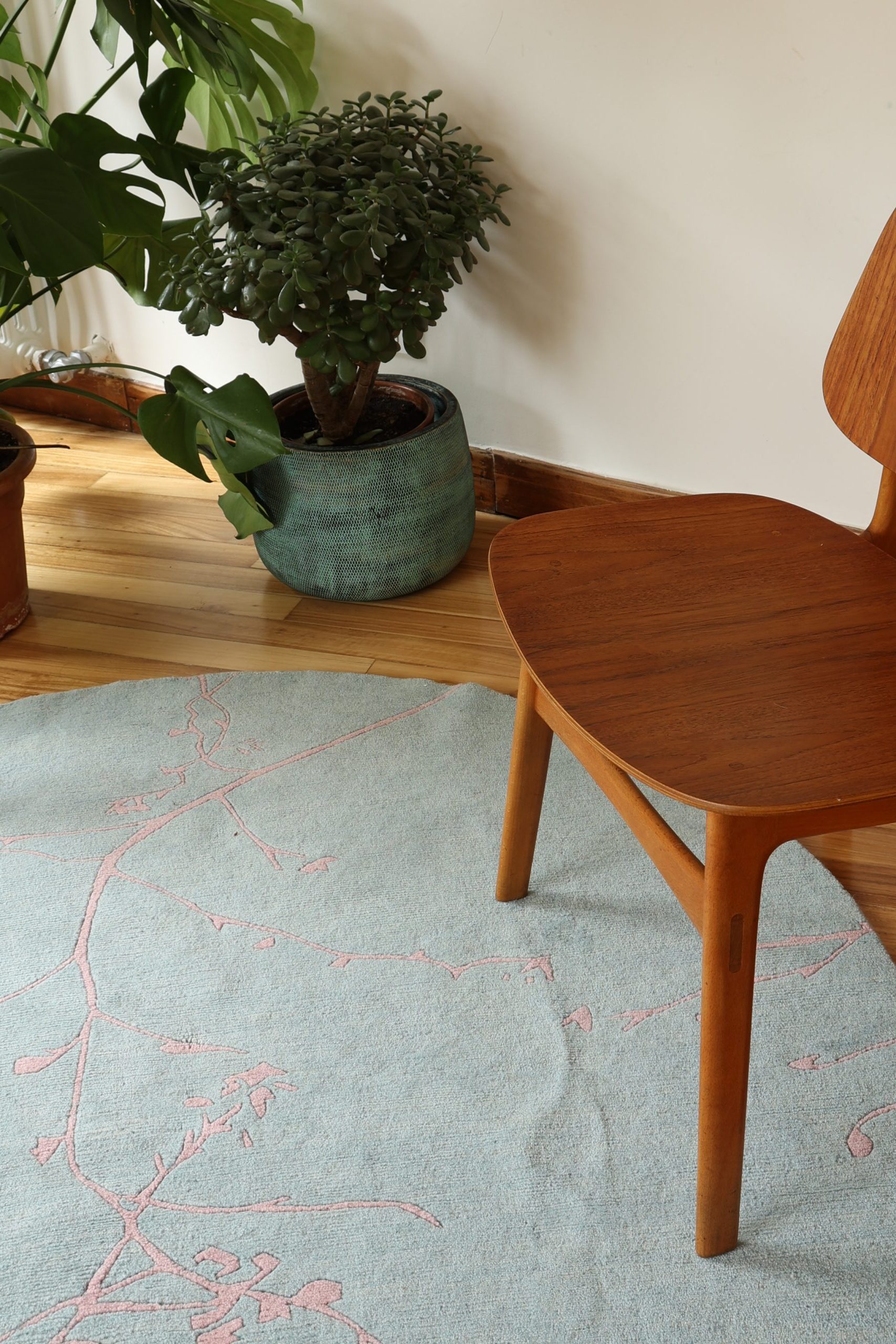 900

€
Our modern Tibetan rugs are handcrafted in a Fair Trade workshop in Nepal that adheres to the 'Good Weave' project. The exceptional Himalayan wool is spun and carded by hand. Unless otherwise stated, all of our modern design rugs are created by Alistair Baird exclusively for our San Sebastian store. The designs are sent to Nepal, and after a long process of washing, spinning, carding, dyeing and weaving, we present you these beautiful modern rugs. Other sizes are made on request. These luxurious modern wool rugs aspire to be the antiques of the future! All modern Nepali  carpet designs that appear in our online store are the intellectual property of Nómada Carpets.
The inspiration for designing this rug is a Japanese Cherry tree in spring.
Material: 100% hand-spun Himalayan sheep wool, 100 knots per sq inch
Size: 150 cms diameter.
Origin: Nepal
Date of weaving: New
In stock