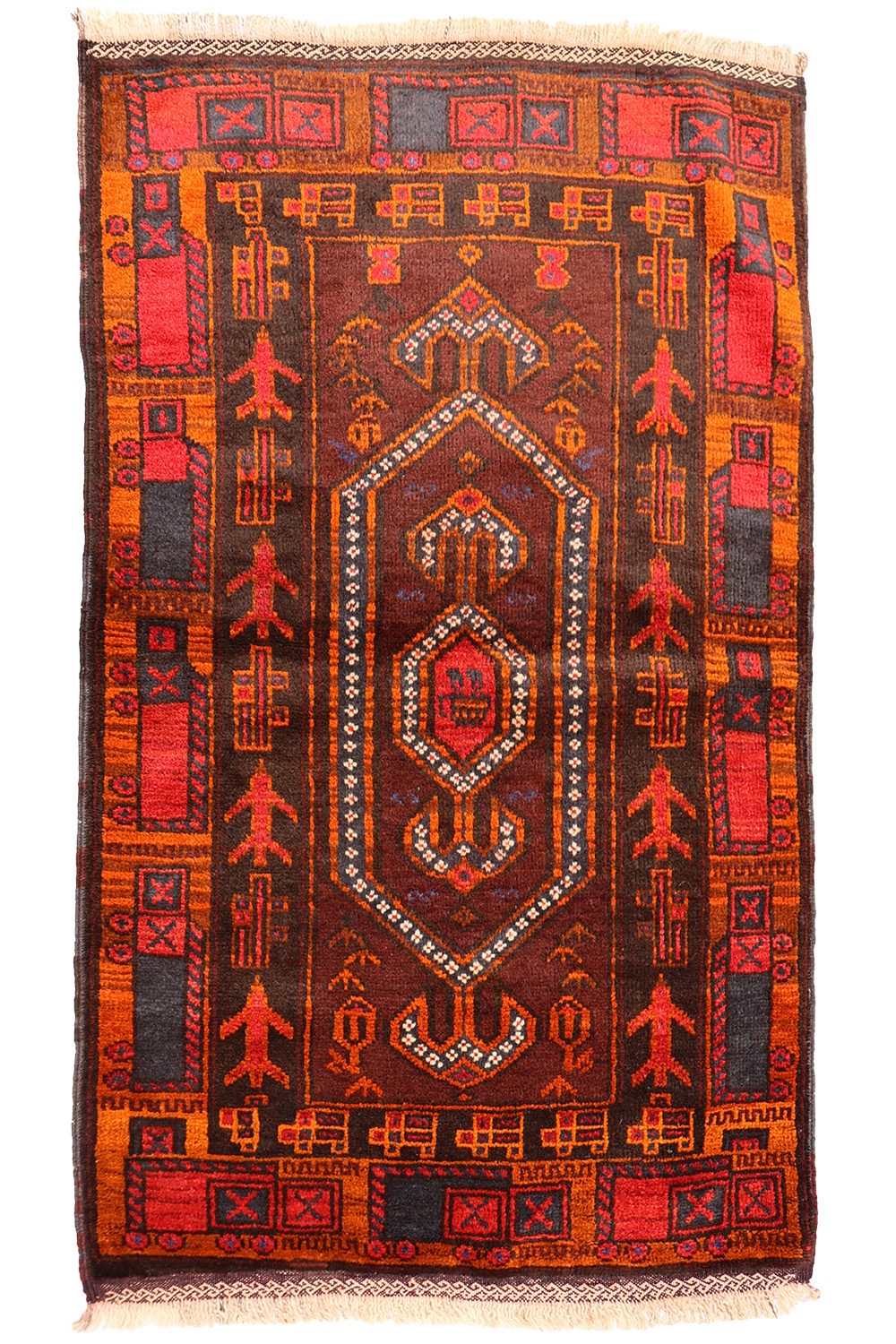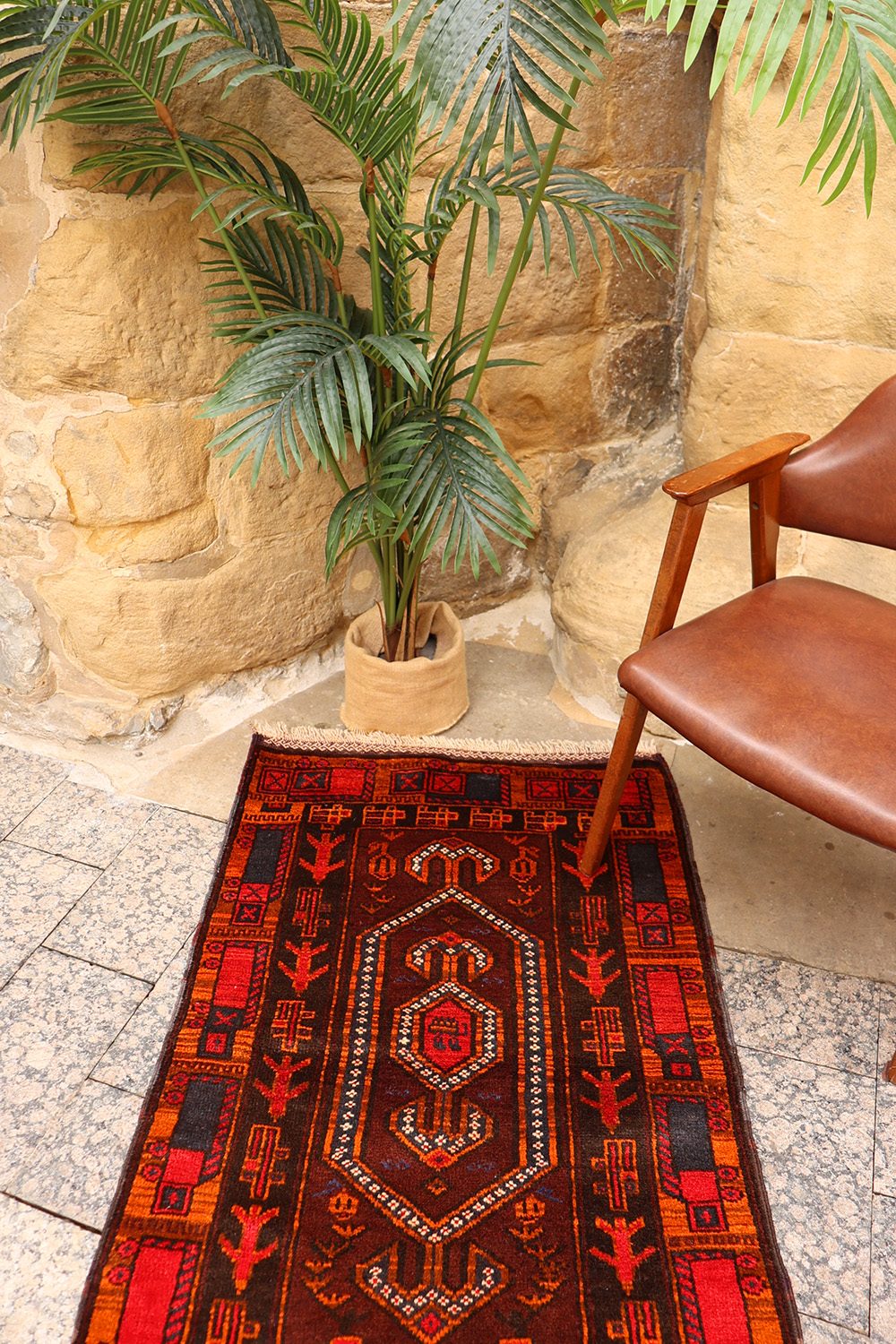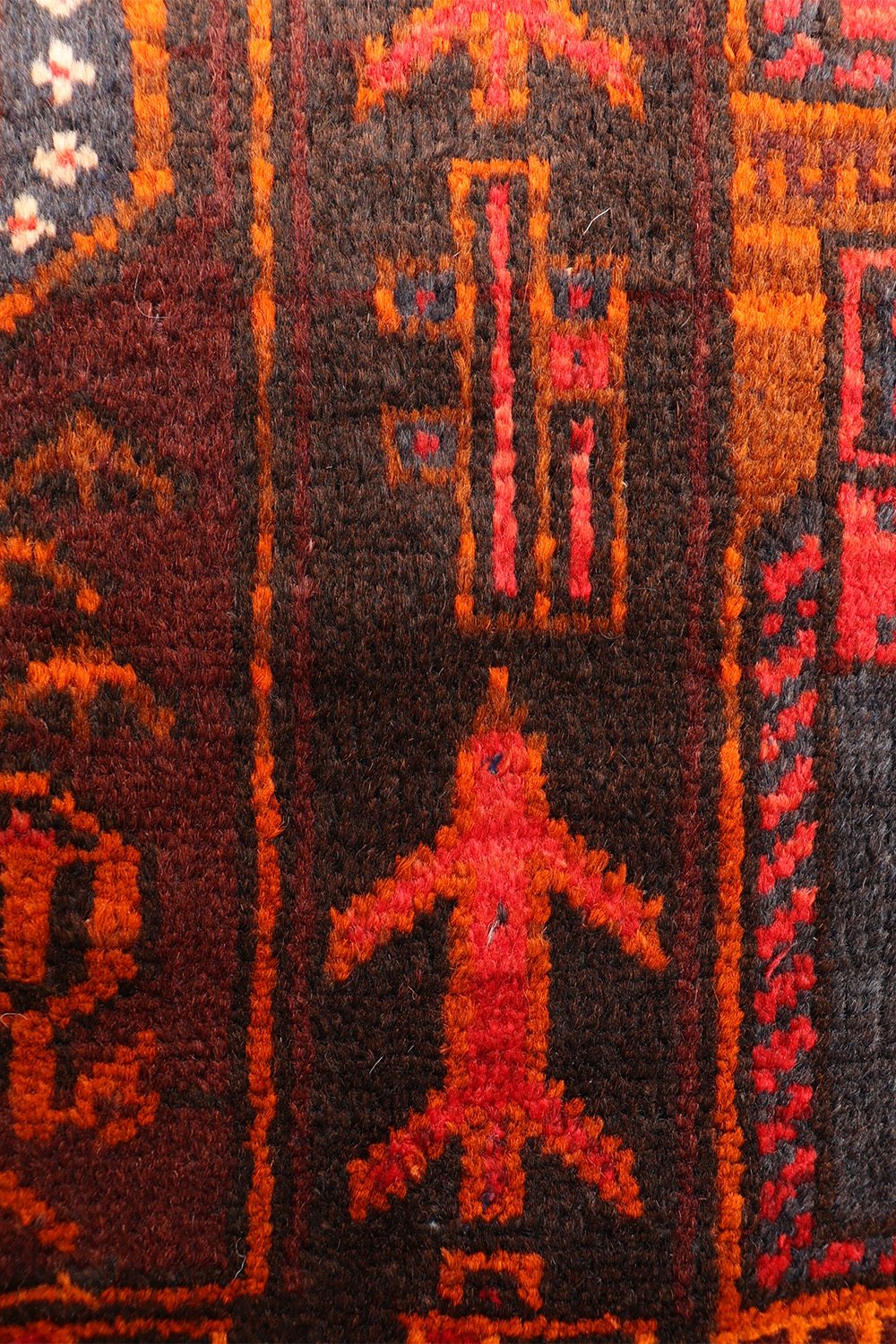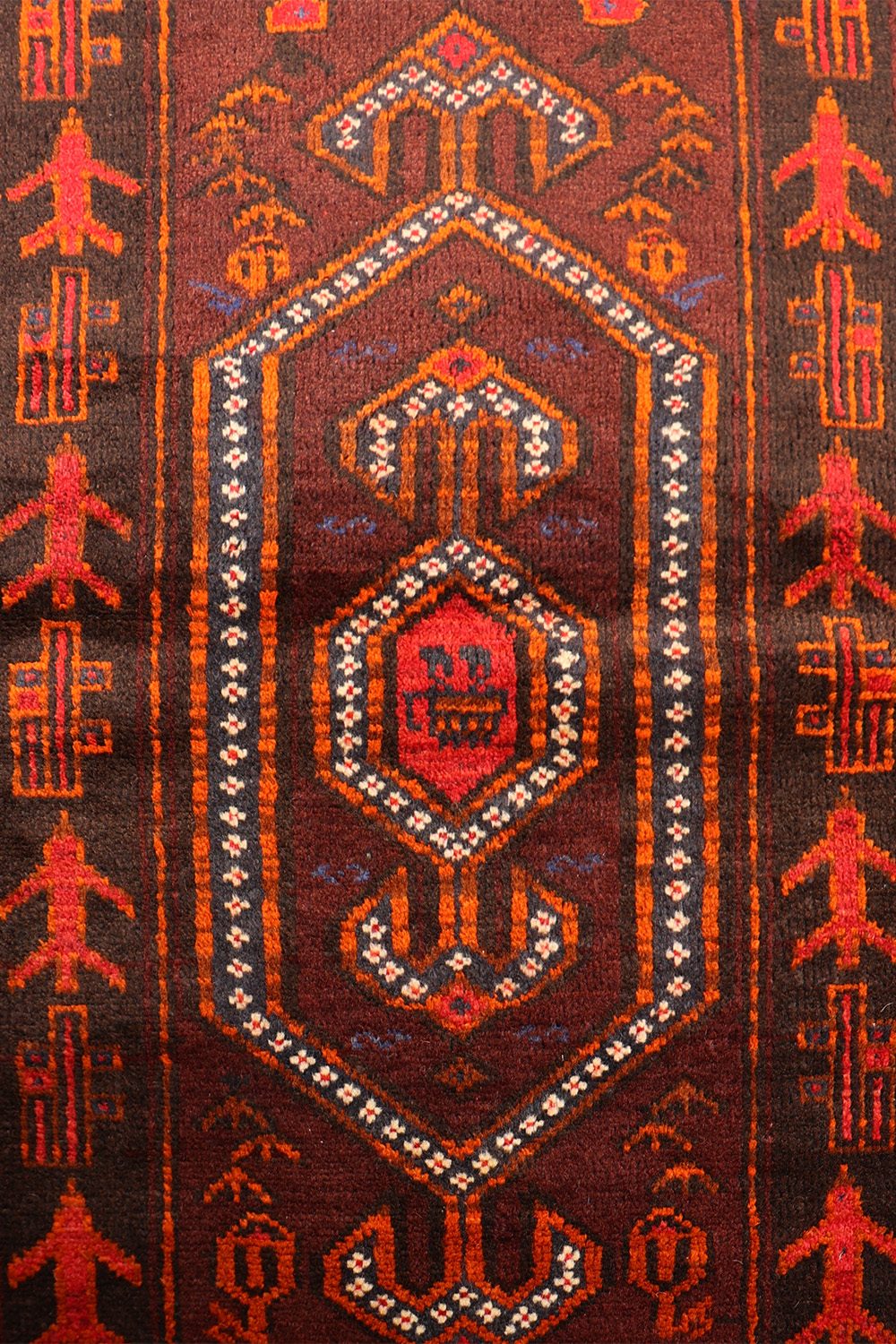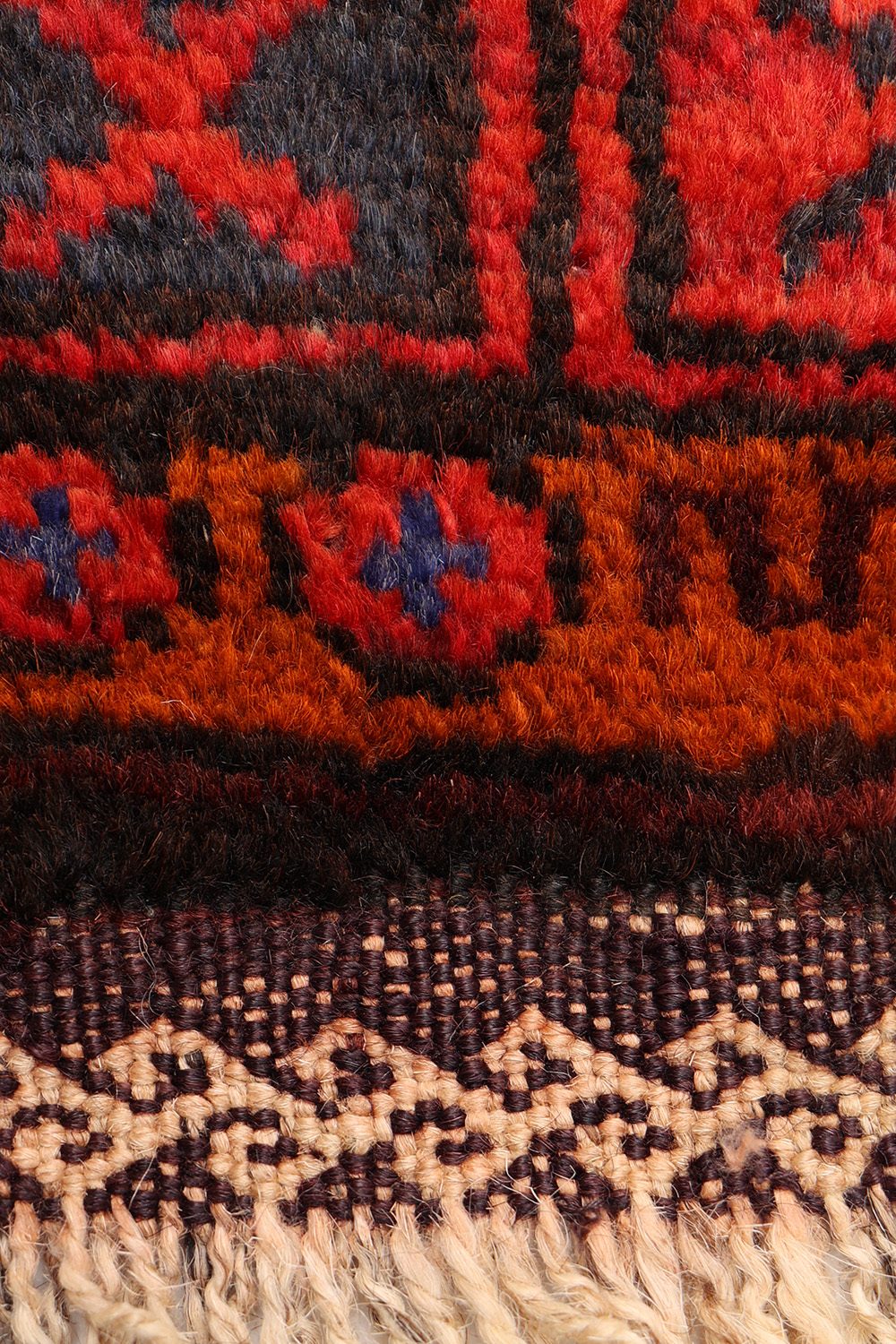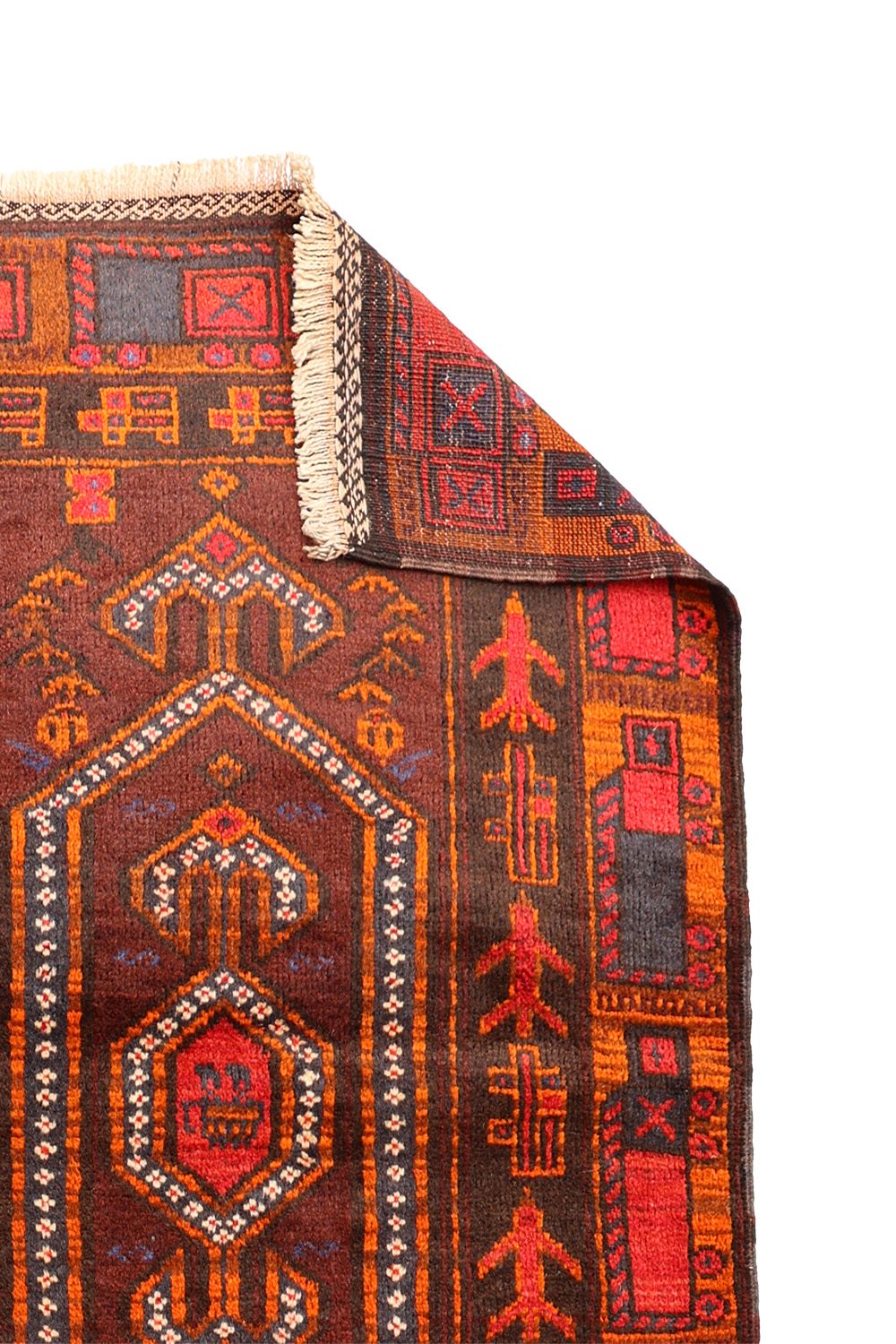 435

€
The war rug (Persian: فرش جنگی farš jangi) tradition of Afghanistan has its origins in the decade of Soviet occupation of Afghanistan from 1979 and has continued through the subsequent military, political and social conflicts. Afghan rug-makers began incorporating the apparatus of war into their designs almost immediately after the Soviet Union invaded their country. They continue to do so today in the wake of the United States' 2001 invasion of Afghanistan which ousted the Taliban government of Mullah Omar but has failed to bring an end to violence in the country. The rugs produced in response to these events are among the world's richest traditions of war art of the late 20th and early 21st centuries.
The terms Baluch and war rug are generalisations given to the genre by rug dealers, commercial galleries, collectors, critics, and commentators. The distinctive characteristic of these rugs is their capacity to convey their makers' experiences and interpretations of the circumstances and politics of war and conflict in the region.
Since the withdrawal of the USSR, the same themes and subjects have been reused and remade. Additionally, after 9/11 the events of that day were recorded in carpets, and more recently – since 2015 – drones have appeared as subject matter.
This vintage War rug has a relatively traditional central field, except for the tank in the center medallion. However, the edges offer a contrasting composition, with one edge formed by a row where trucks and planes alternate, and the outer edge with a caravan of huge trucks or trailers. The rug has been finished off with two finishes using the kilim technique.
Material: 100% hand-spun sheep wool   
Size: 128×78 cms
Origin: Baluch tribe from Afghanistan
Date of weaving: 1990s
In stock