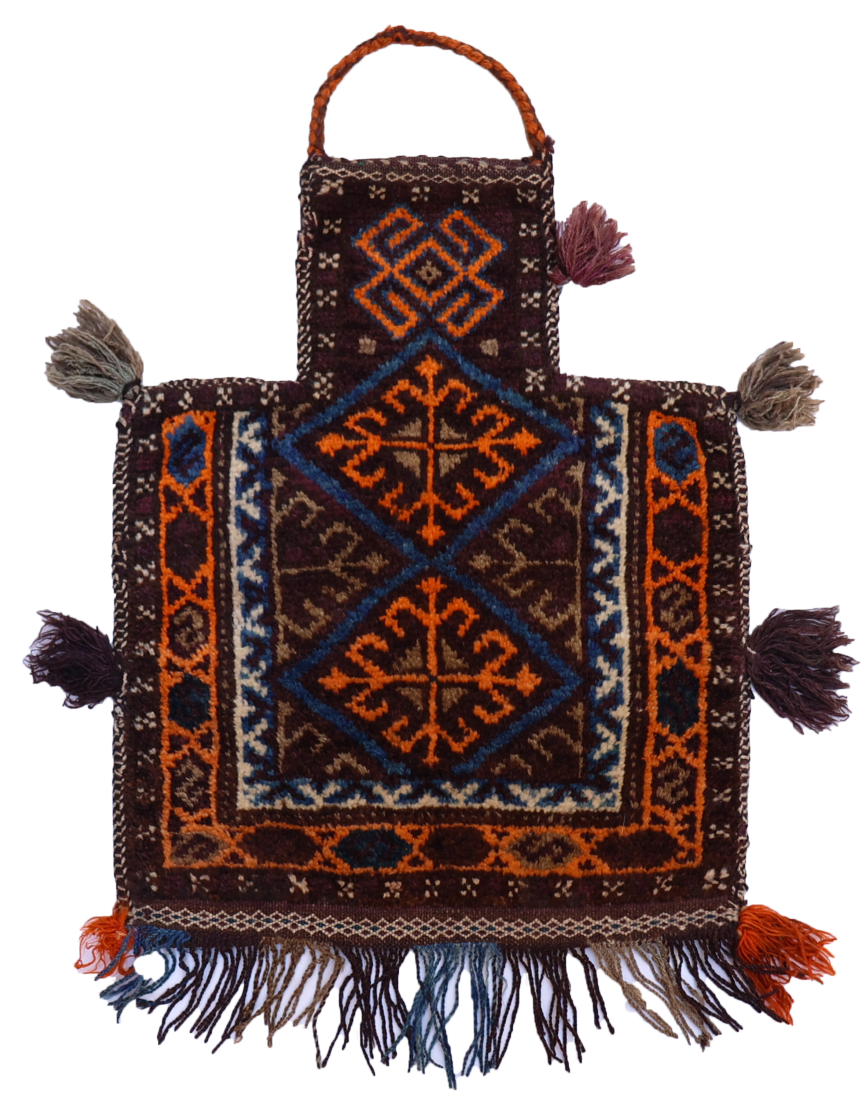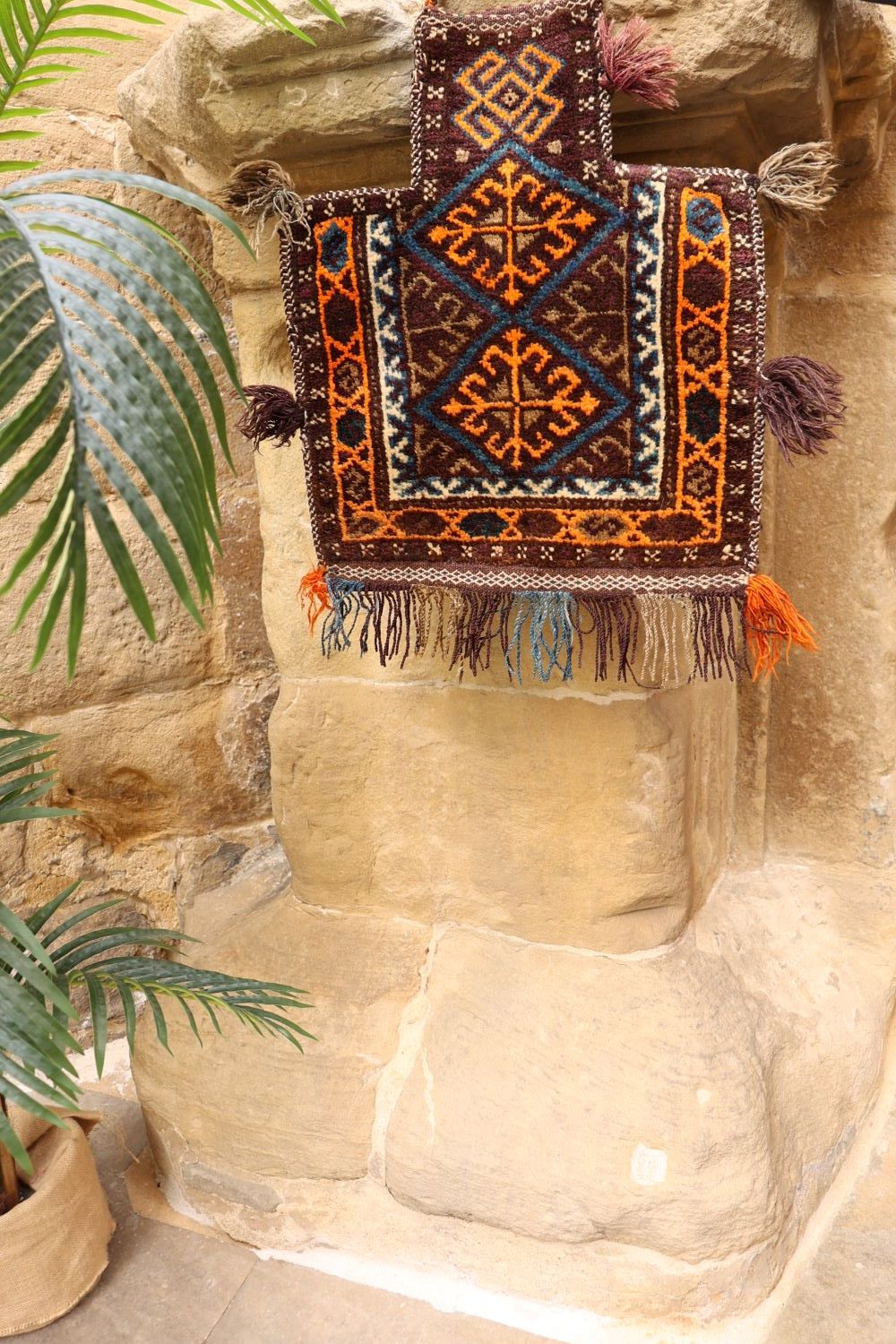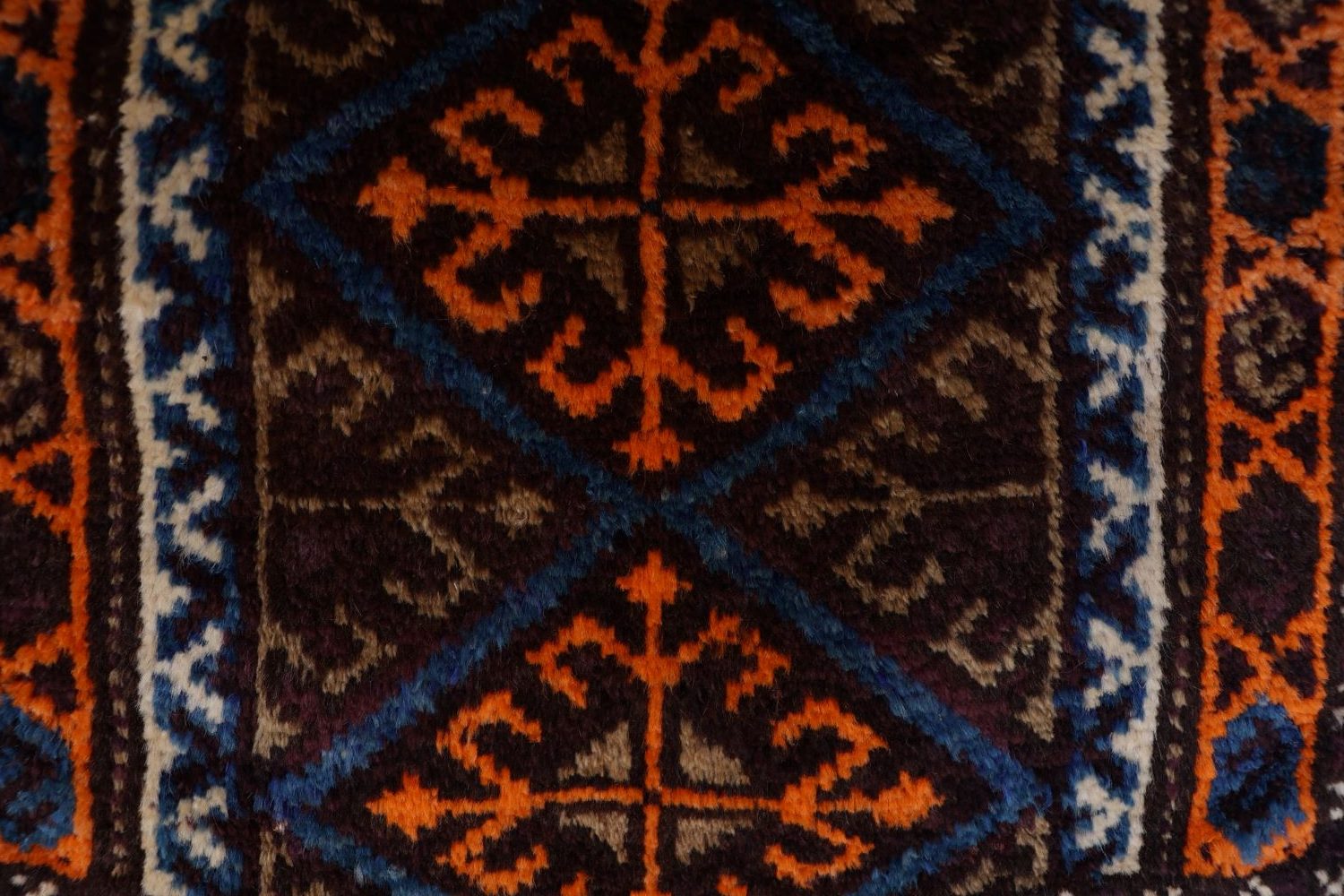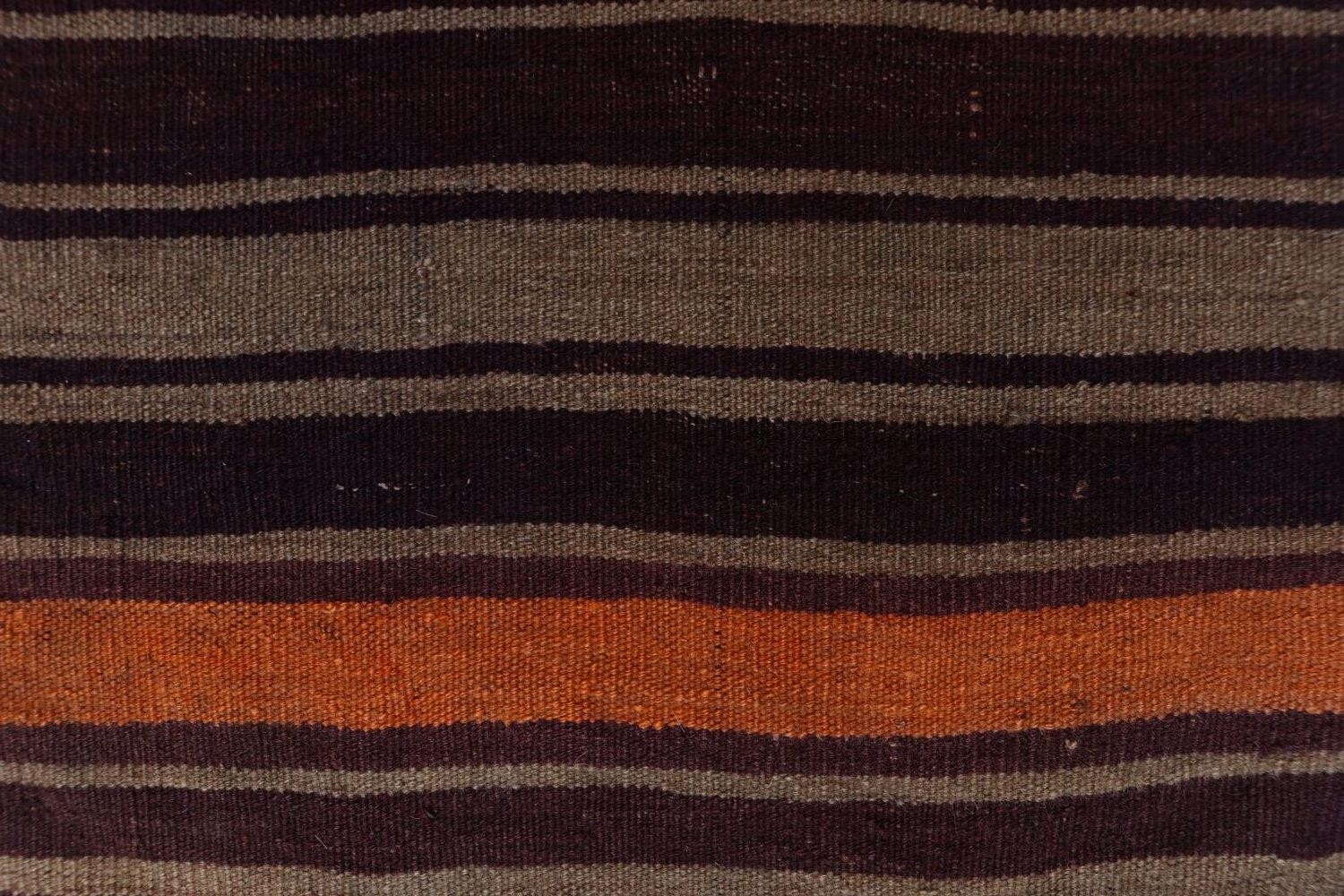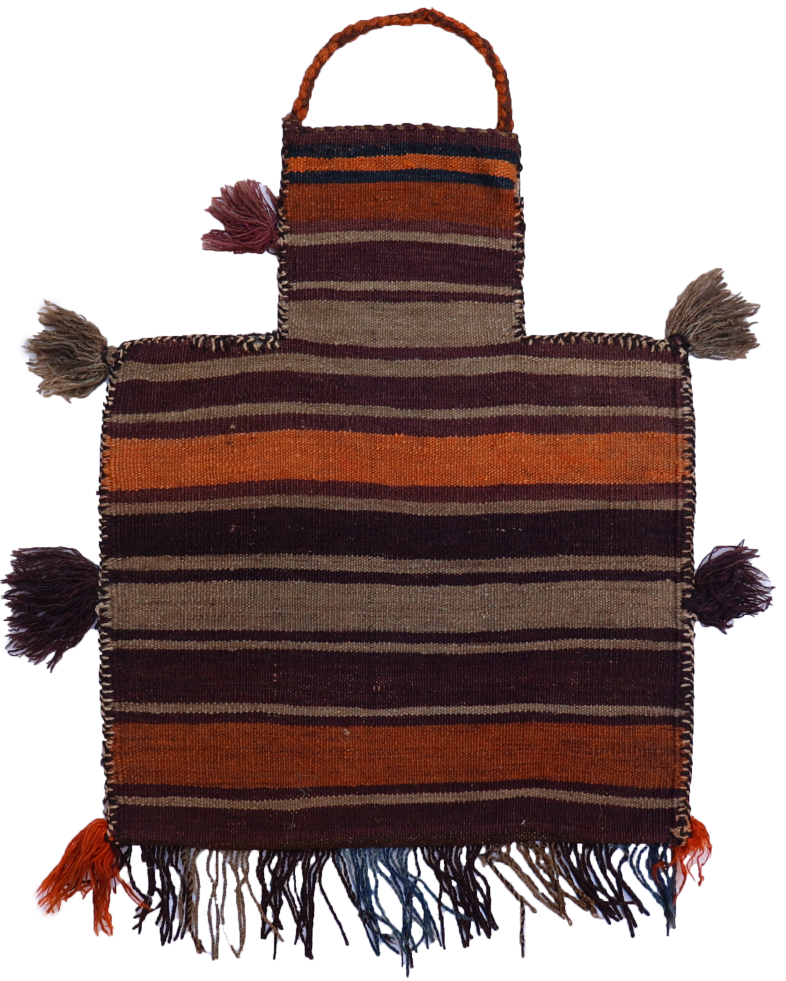 225

€
Namakdan is a container for preserving and carrying salt. This container is mostly wover for shepherds to carry the salt needed for the flocks they take to mountains and plains. The shepher carries on his back the salt container full of salt, and occasionally pours a handful on a rock so that his flock can lick it.
In addition, the namakdan has its household uses. Most tribes store their salt in this bags andn hang the inside the tent near the cooking space. A namakdan, has always the same shape, that is, it consists of a main body and a neck.
A namakdan is an item made for a specific person, a child or some loved one travelling far over the hill and valleys. The namakdan thus acts as a token of a woman´s love, and carries, as it were, part of this love for the shepher´s lonely hours.
Turkic-speaking pastoral nomadic tribal groups began entering central and southern Iran during the eleventh and twelfth centuries.The Qashqai, as a large tribal unit, dates back at least to the early eighteenth century, when some Turkish(Turki)-speaking tribal groups in the region existed under the name Qashqai.
This semi-antique  namakdan or salt bag from the Baluch tribe of Afghanistan is woven from very soft wool. All dyes are natural. The bottom and back of the bag are woven using the kilim technique.
Material: 100% hand-spun sheep wool   
Size: 56×46 cms
Origin: Baluch tribe, Afghanistan
Date of weaving: 1950s or earlier
In stock