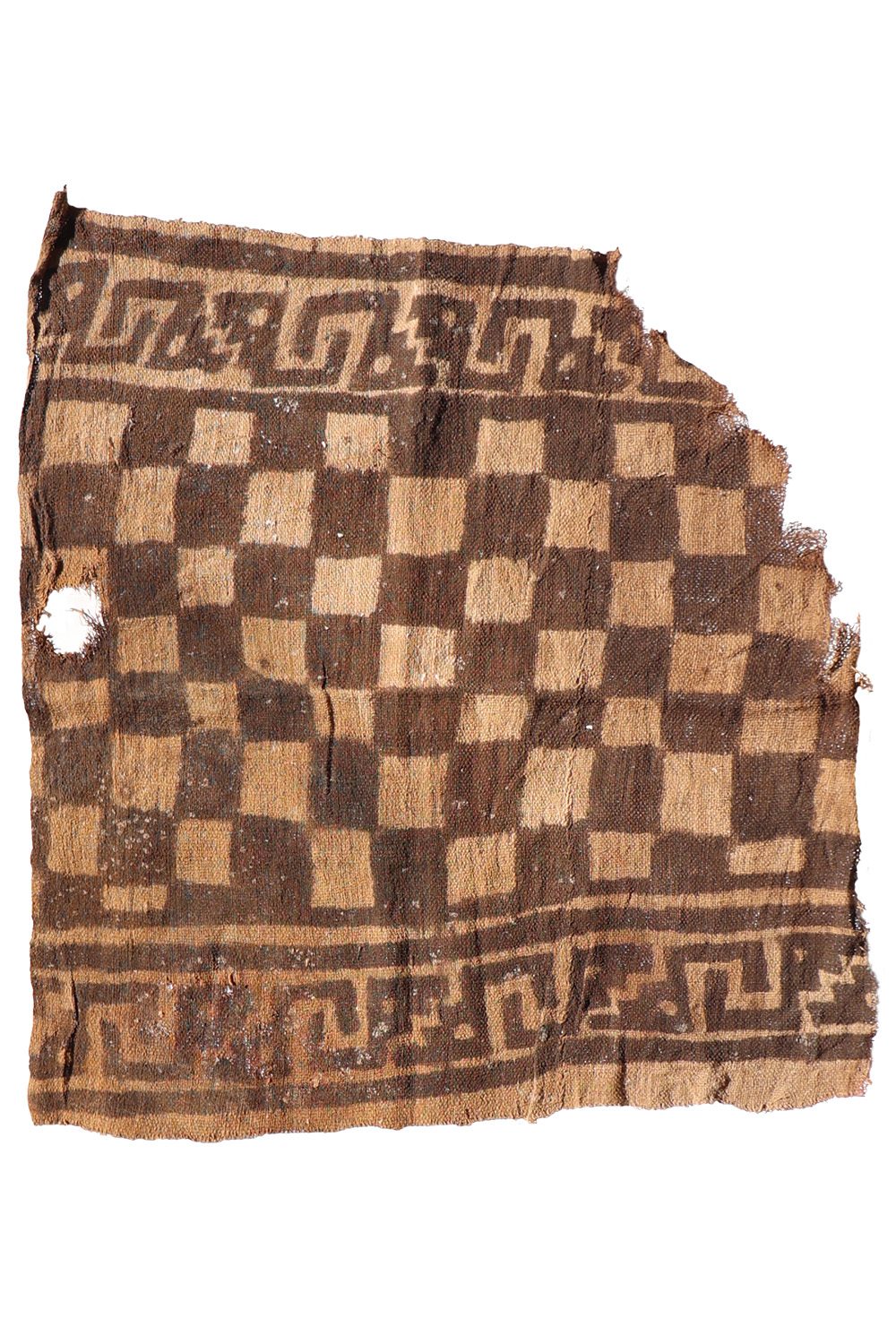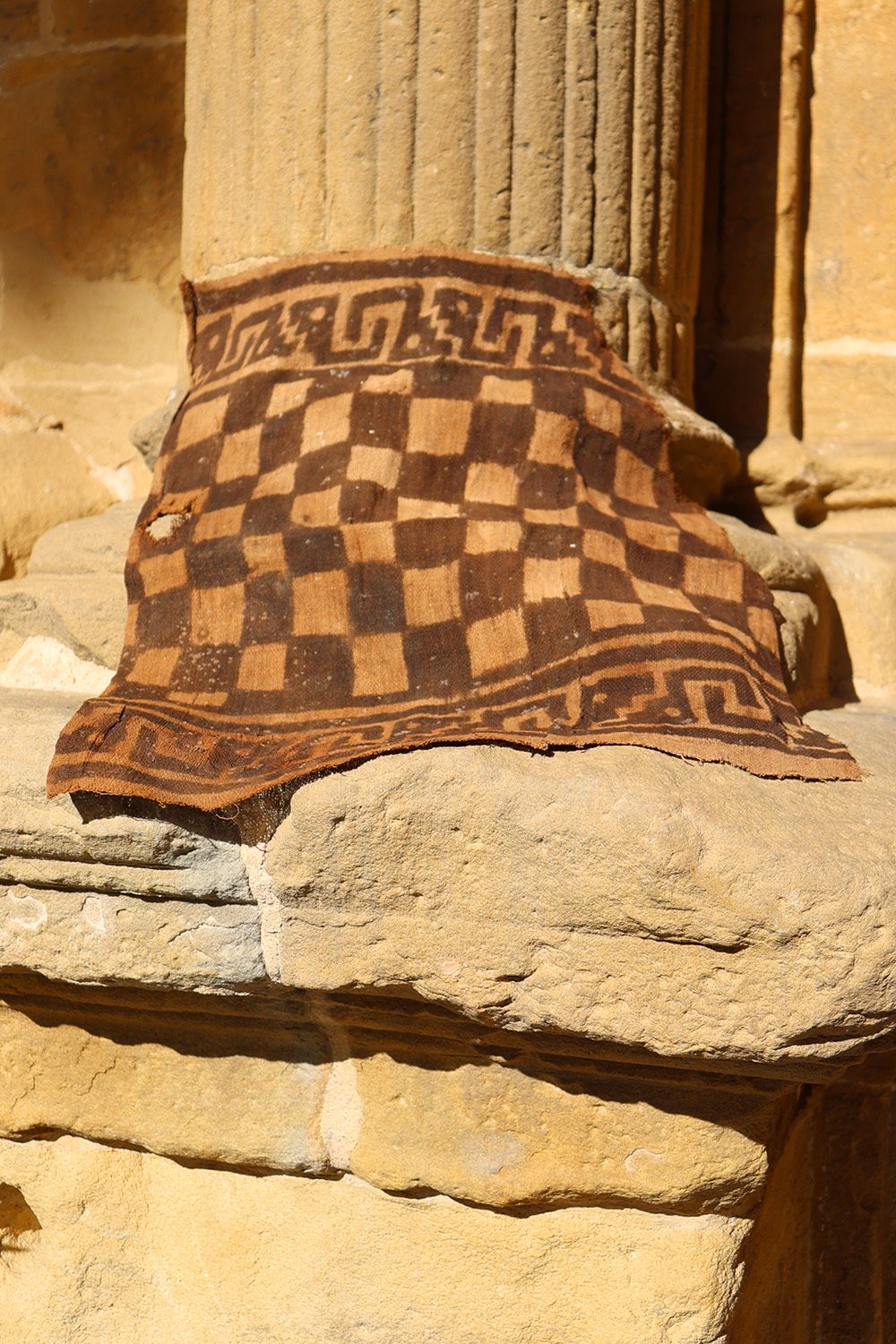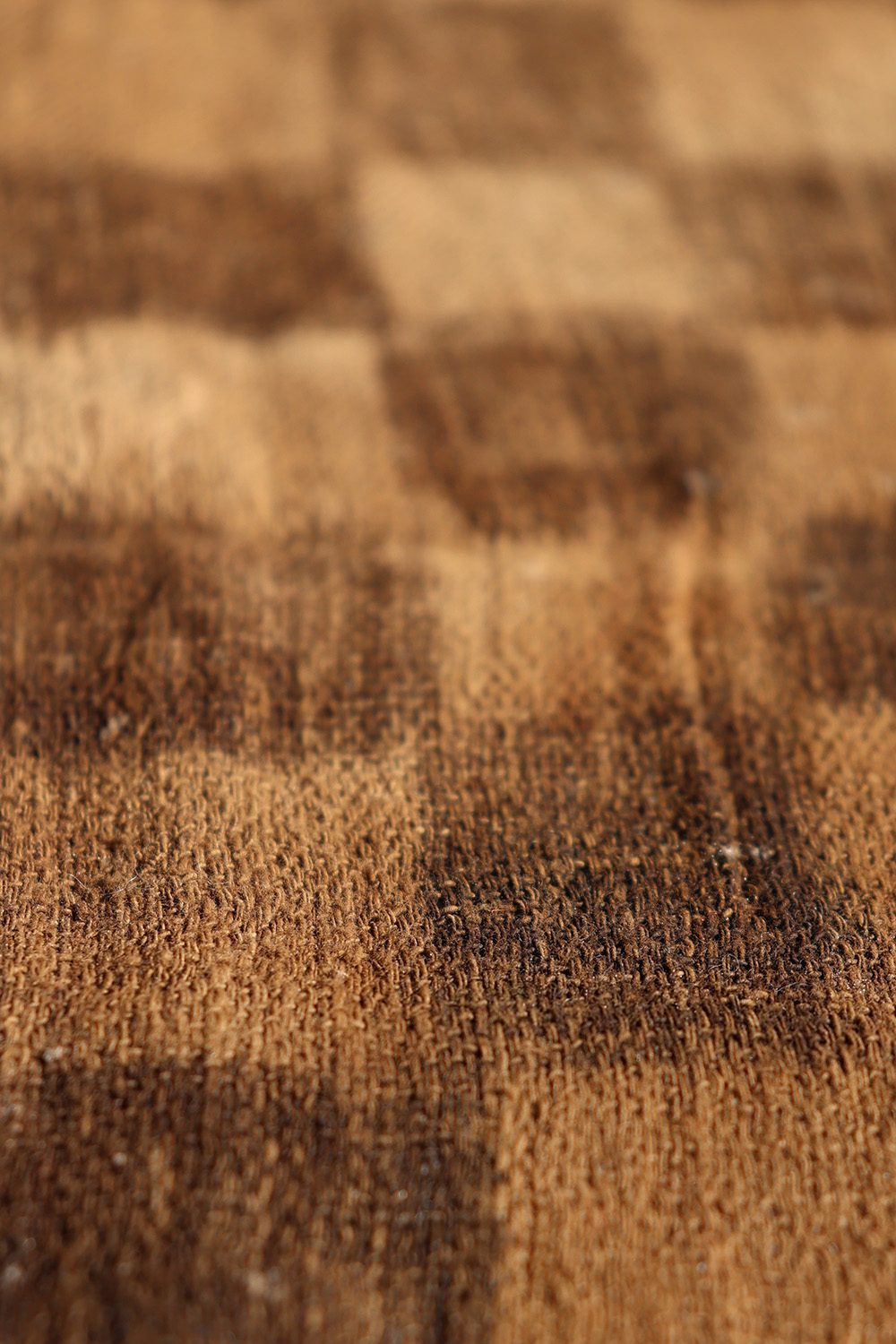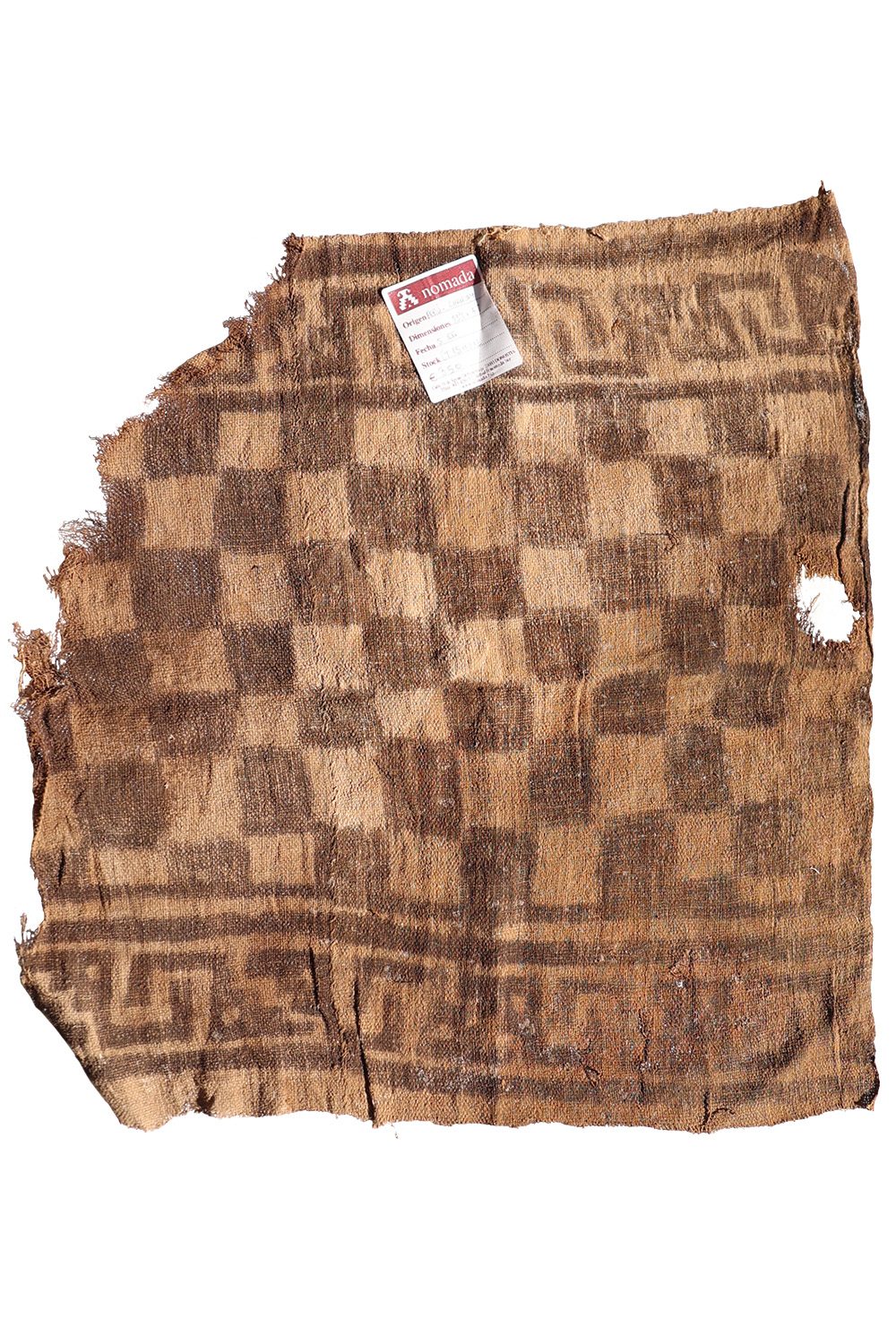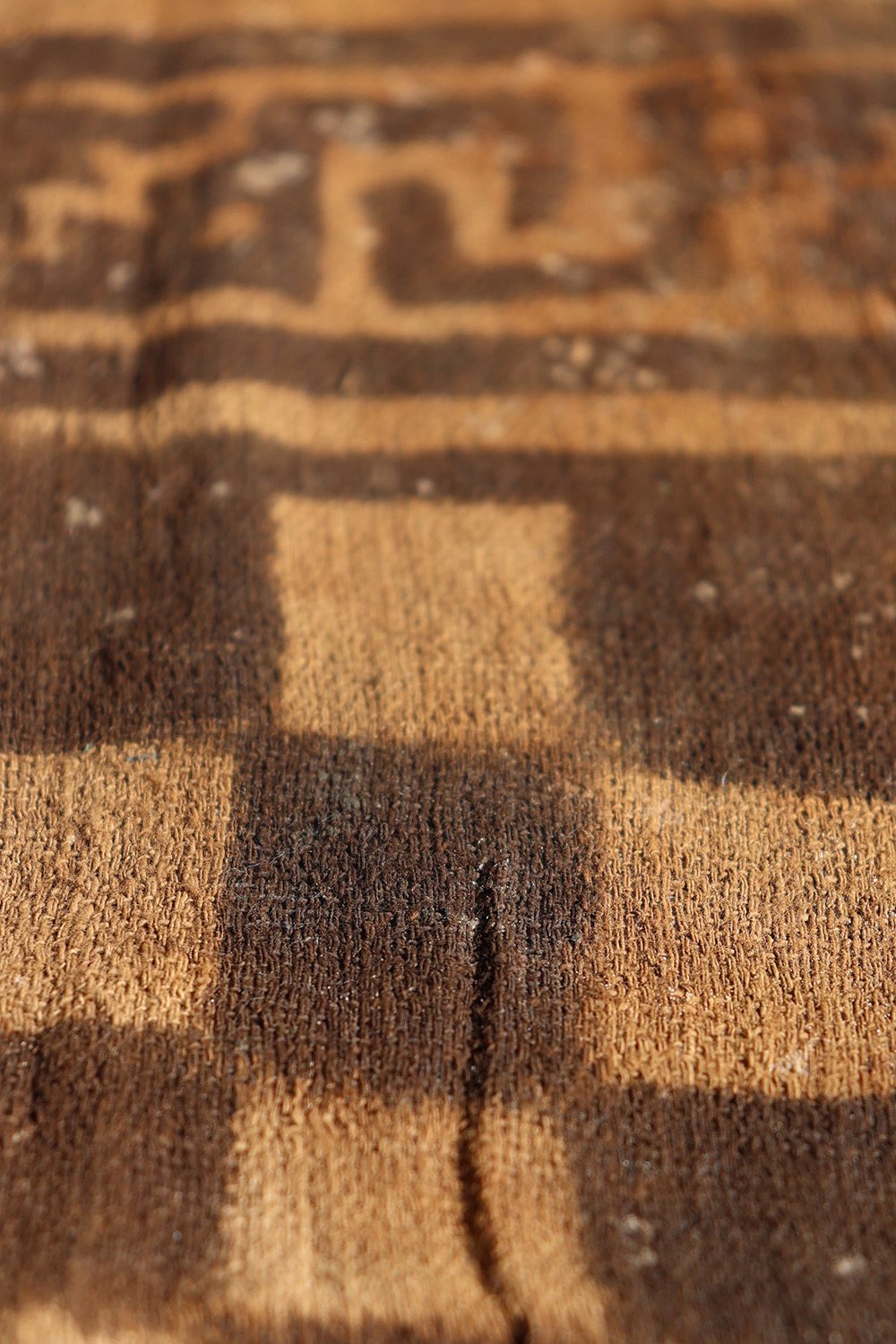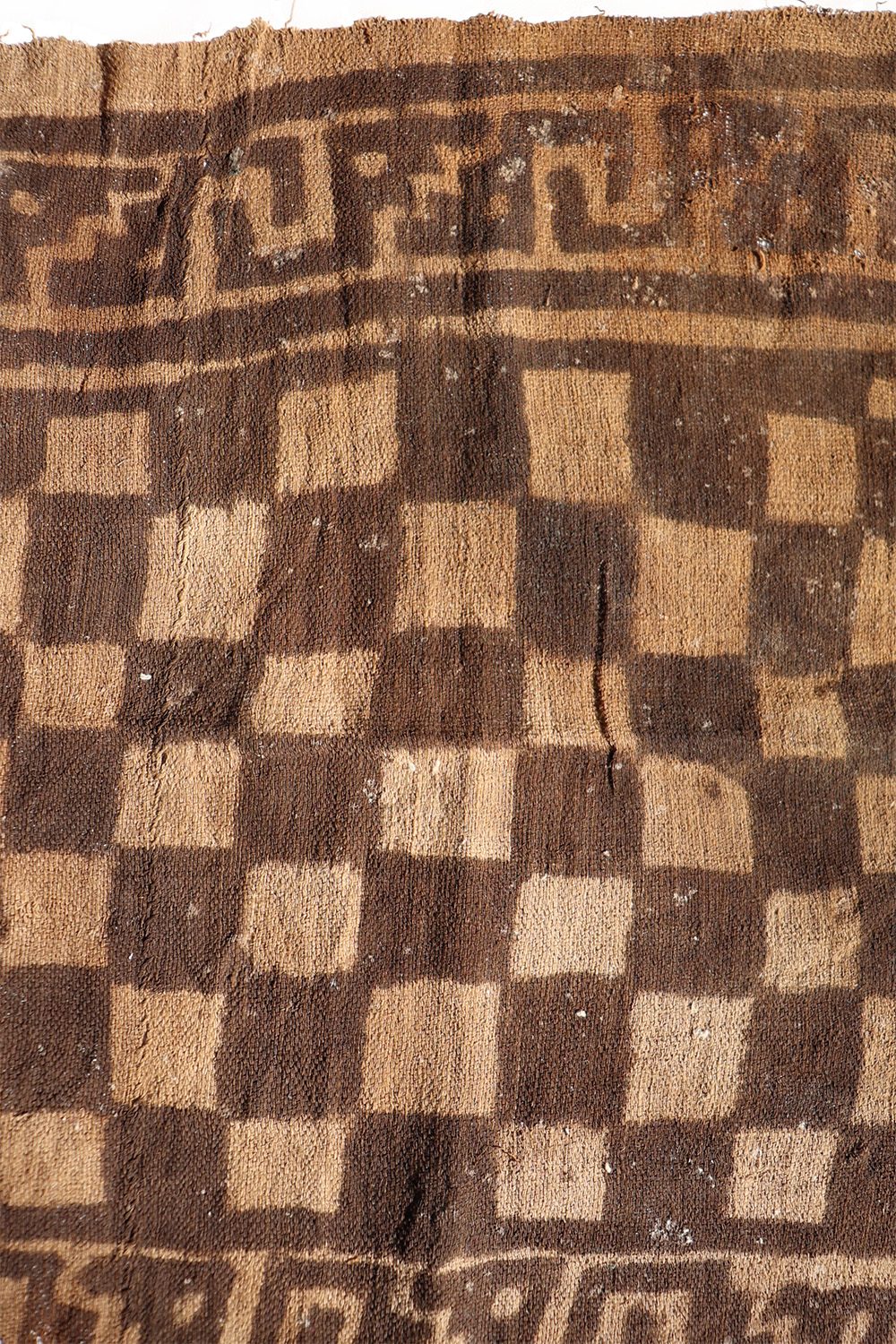 350

€
A very bold and graphic pre-columbian Chancay Culture painted textile from Perú, 12th century. This textile shows very powerful interlocked chains of snakes framing a chessboard central motive. It was used as a canvas and the design was painted and not woven into two textiles sewn together.
Material: vegetable fiber?
Origen: Chancay culture, Peru
Size: 43´5×45 cms.
12th century
In stock