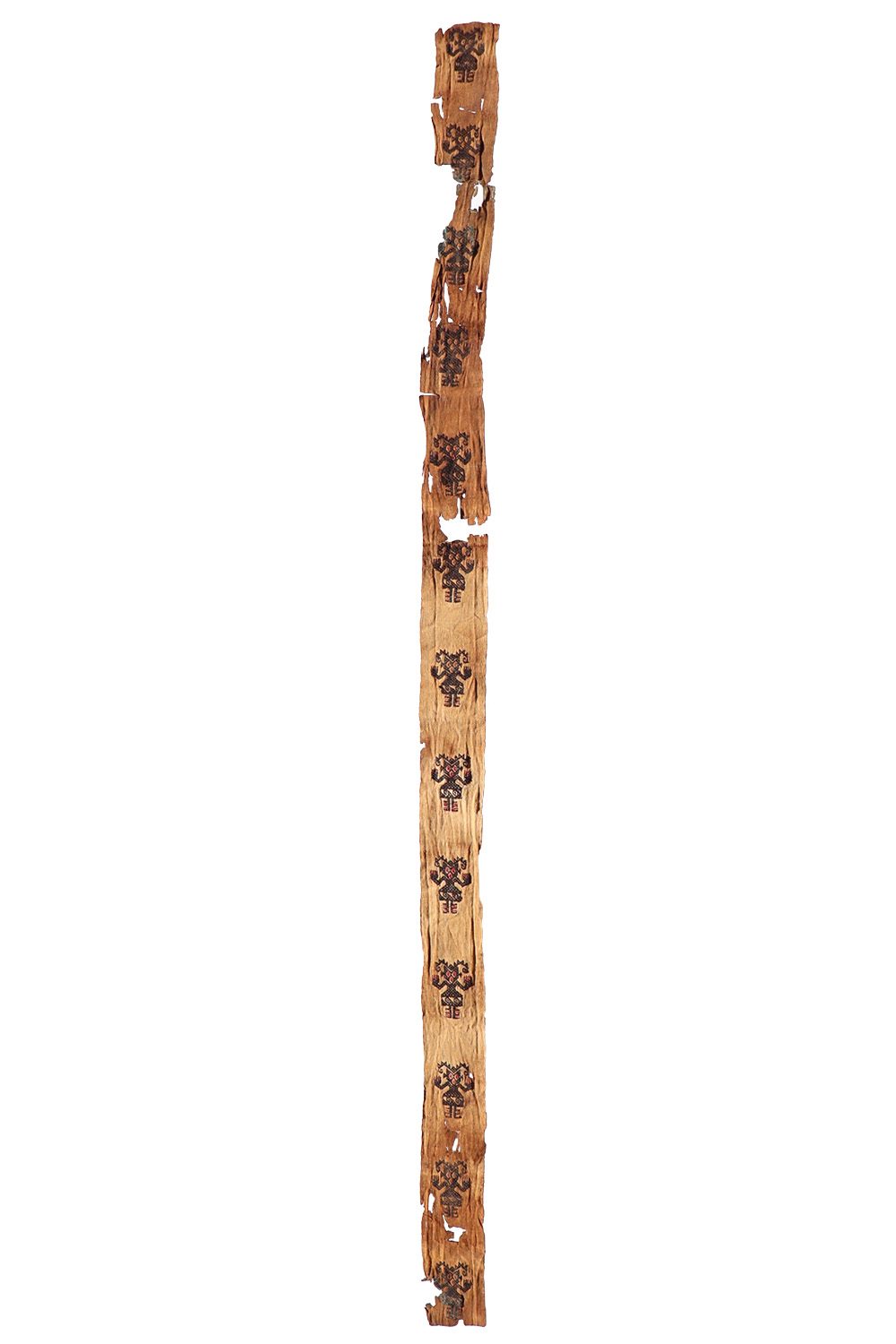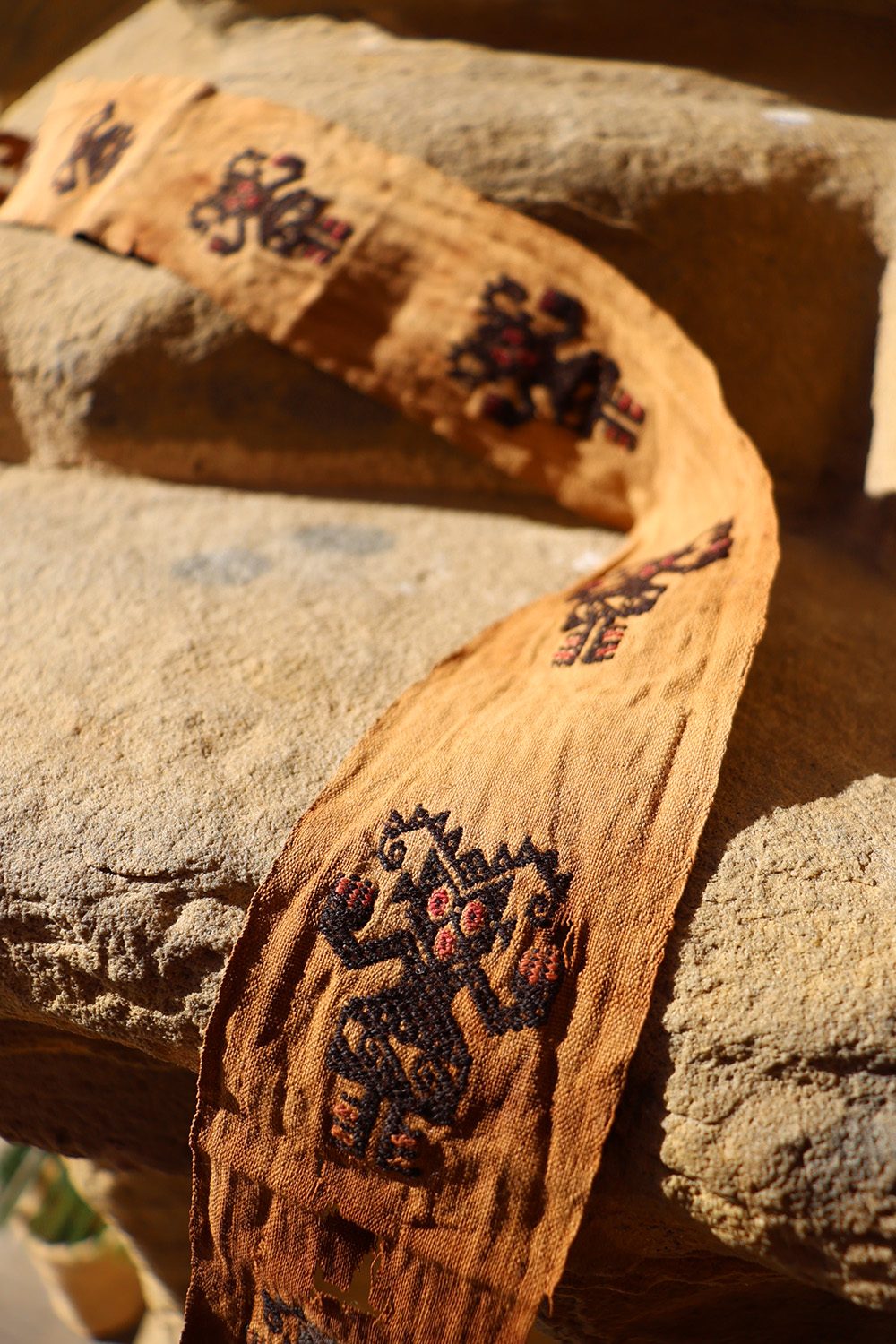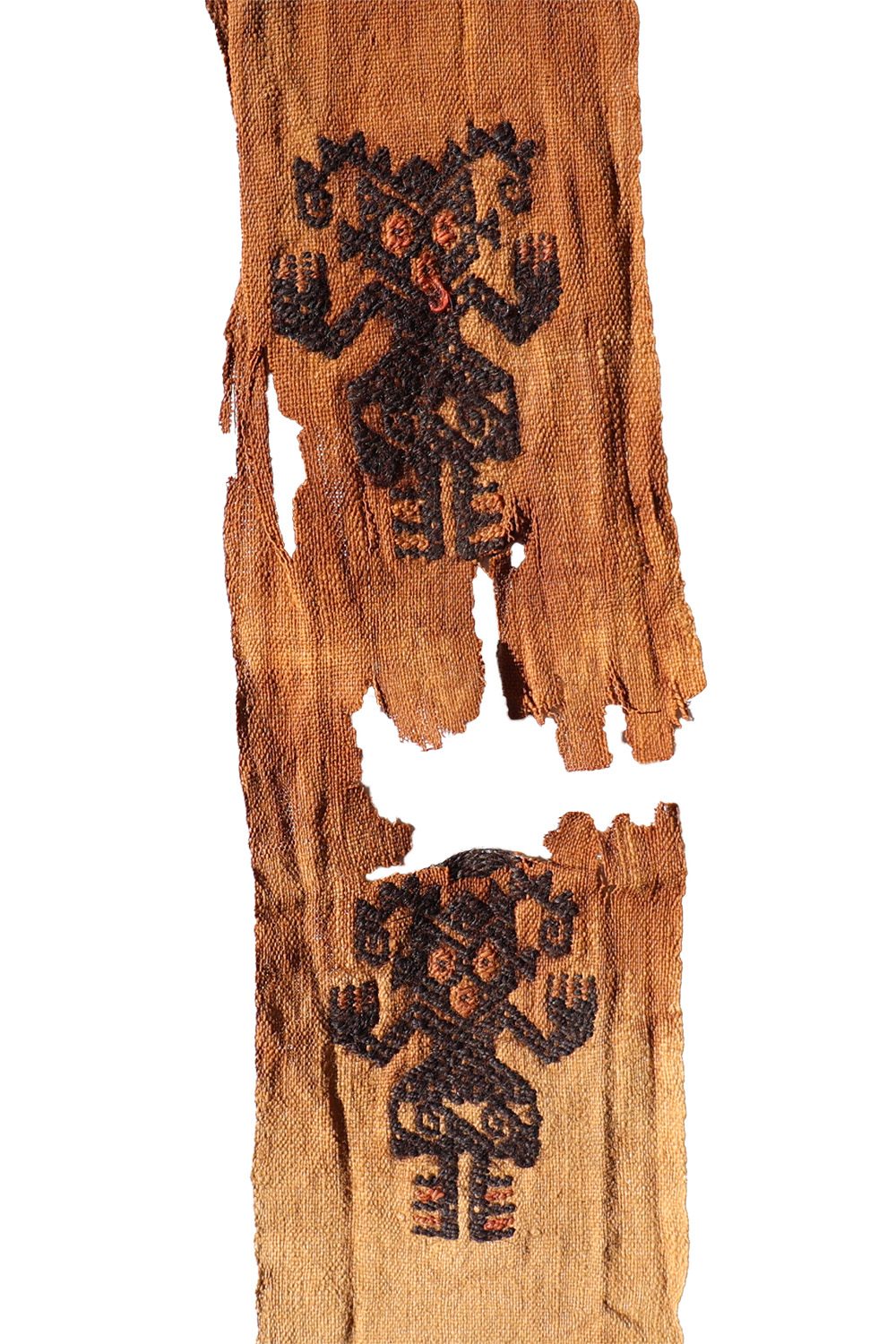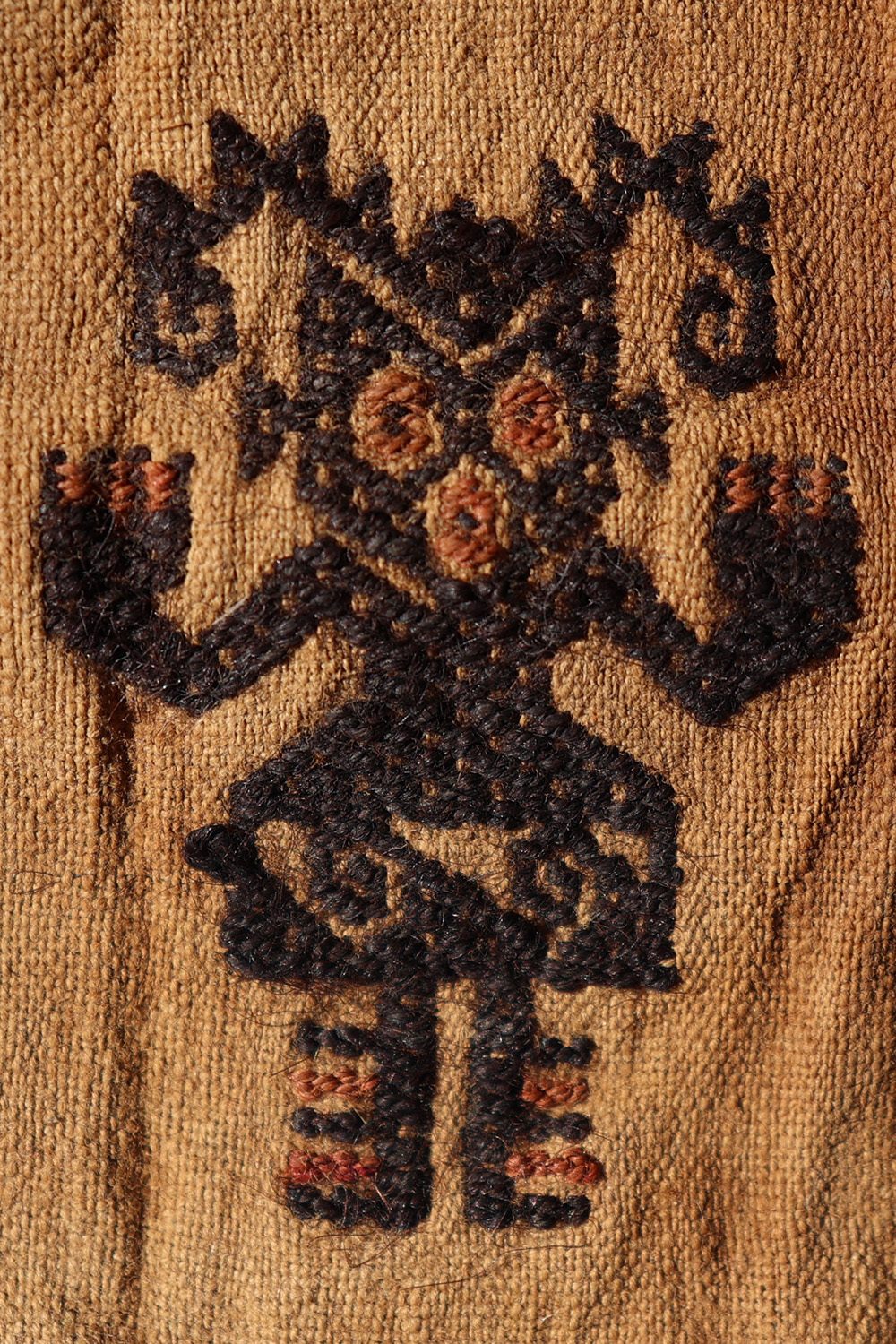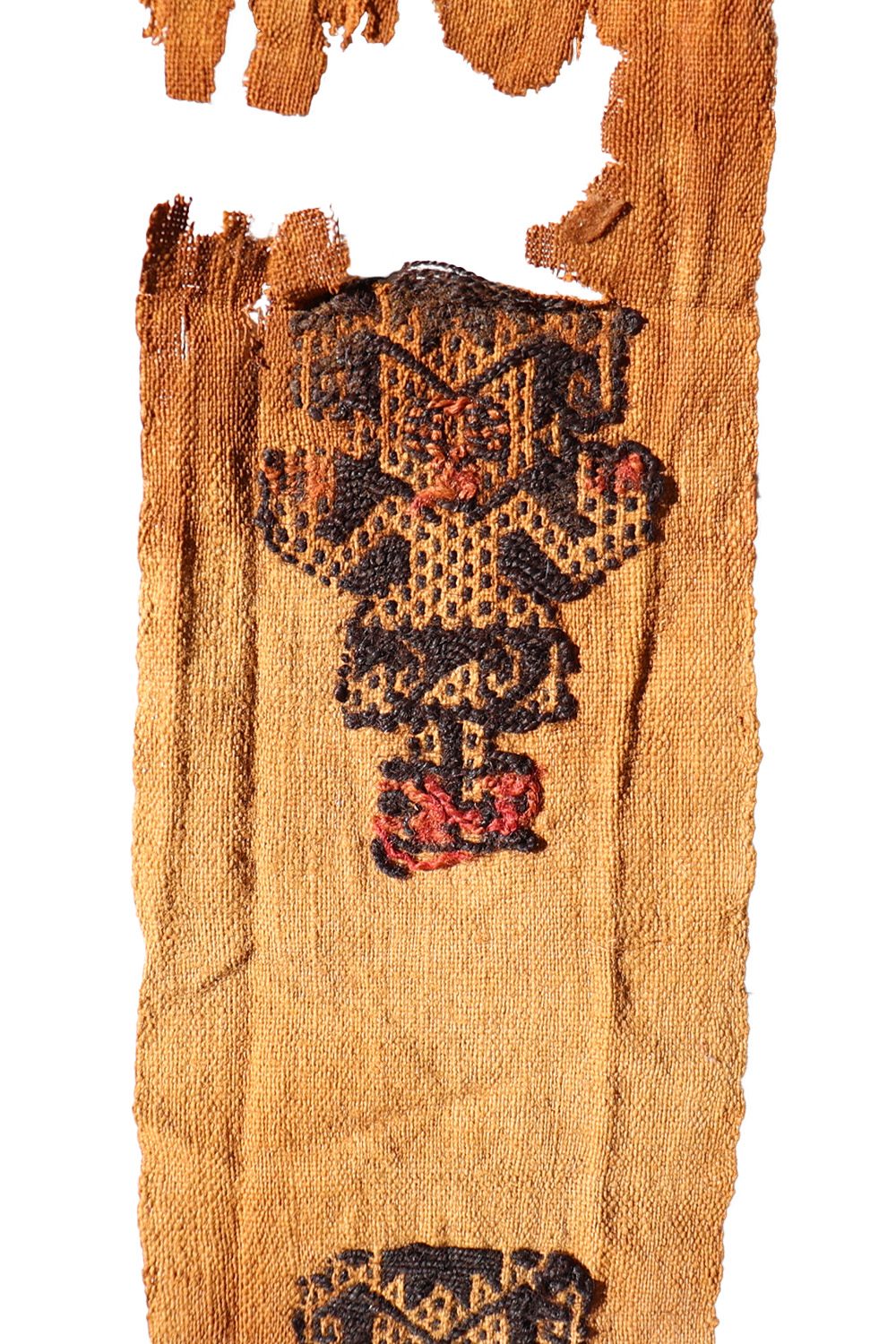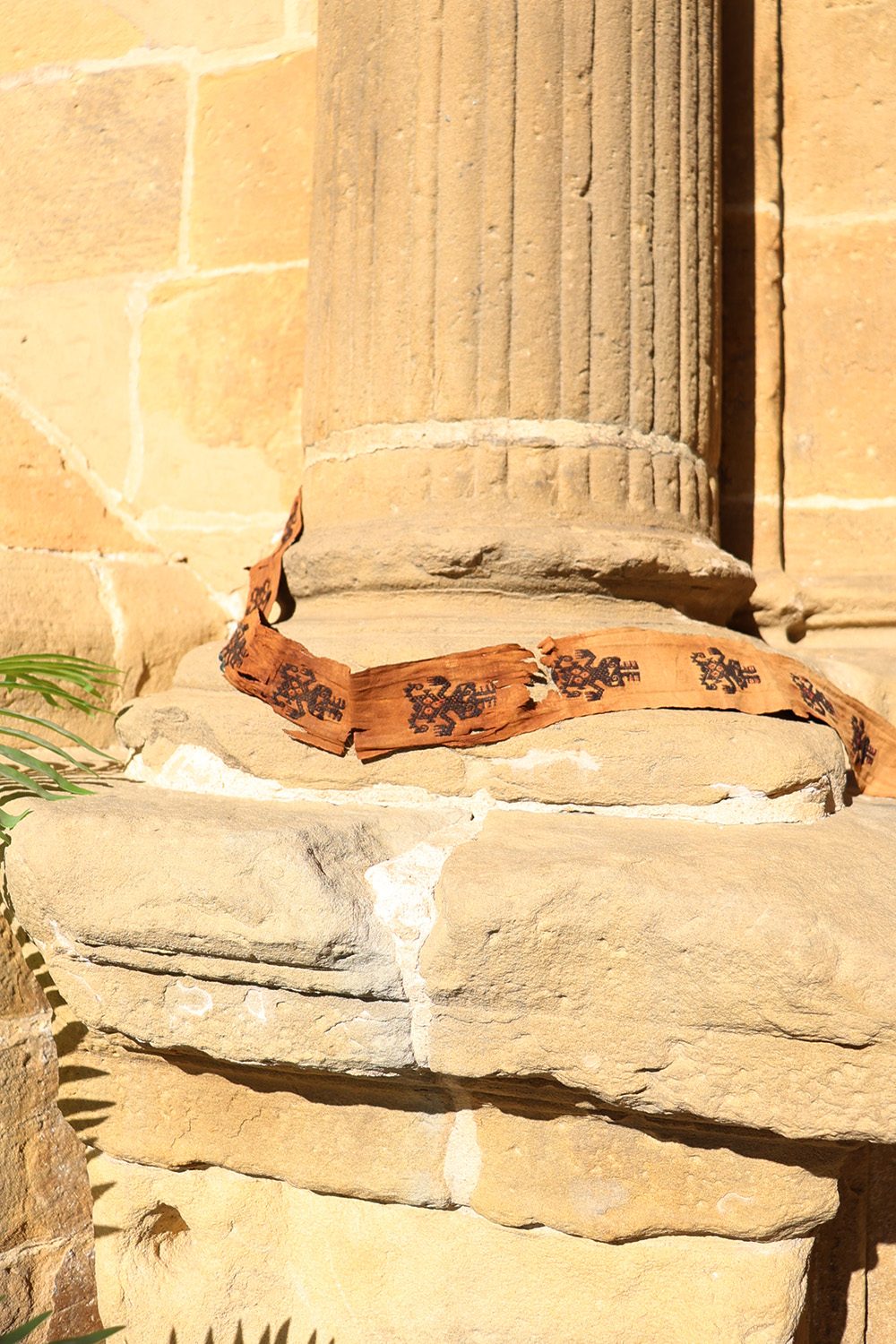 300

€
The Wari or Huari culture was an Andean civilization that flourished in the central Andes from approximately the 7th to the 13th century AD. c.,
The Wari are particularly known for their textiles, which were well preserved in desert burials. The standardization of textile motifs serves as artistic evidence of state control over the production of elite art in the Wari state. Surviving textiles include tapestries, hats, and robes for high-ranking officials. There are between six and nine miles of thread in each tunic, and they often feature highly abstract versions of typical Andean artistic motifs, such as the god of the staffs. It is possible that these abstract designs served as "a mysterious or esoteric code to keep uninitiated foreign subjects out" and that the geometric distortions made the wearer's chest appear larger to reflect his high rank.
In this antique textile, a group of women from the Huari or Wari culture, from south-central Peru, have been represented. 8th to 12th centuries. One of the finest fabrics we have ever seen (perhaps alpaca wool). One half is in very good condition, the other half has seen better days a few centuries ago…
Material: Alpaca wool?
Origen: Huari or Wari Culture, Peru
Size: 133×6´5 cms
8th to 12th century
In stock