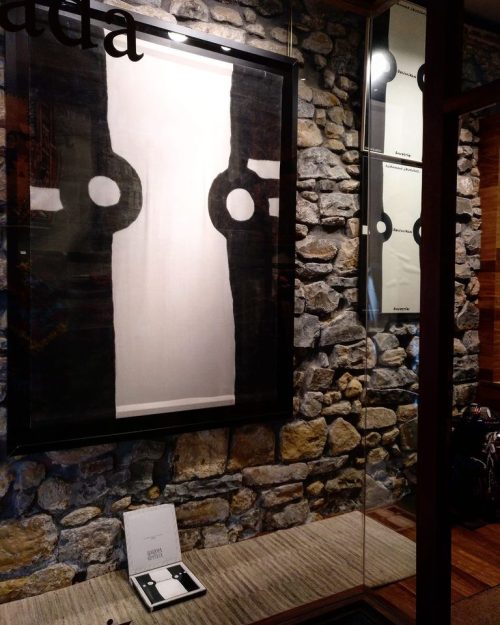 Eduardo Chillida painted the cloth we are exhibiting at Nómada, with the occasion of the exhibition in Palacio Miramar from the 5th of November 1987 to the 10th of January 1988 in Homage to Cristóbal Balenciaga. The painting with the logo was created by the sculptor Eduardo Chillida with ink on a cloth to homeage his friend Balenciaga. Chillida created this work on cloth, a material that the couturier used for his artistic work: the dresses.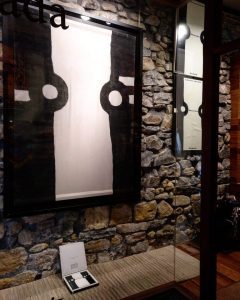 The existence of an art work by Eduardo Chillida in cloth is exceptional and it could even have an added value, specially when the reason for doing the work in this material was part of the homage to his friend Cristóbal Balenciaga.
Together with the textile, we exhibit some original posters of the exhibition.
This logo remained afterwards as the corporative image of the Cristobal Balenciaga Foundation in Getaria.
The work, that had been stored in a private collection until now, had fold marks, mold and ink colour run on the white surface. At Nomada we restored it during 2020. It will be exhibited until the end of March.
The cloth before restauration: